Mirrorless cameras have indeed established themselves as a major player in the future of photography and Sony has been at the forefront of the moment. Perhaps one of the most anticipated cameras to date was that of the a9 and although the initial release was not flawless, Sony has been earnestly working to resolve any unwarranted issues that may leave the user thinking this is anything other than the stellar camera it was intended to be.
Sony has released the newest firmware update 2.00 for the A9, and it is an important one, in a continuation of refining its flagship camera. This newest update addresses previous focusing issues with enhanced AF-C when tracking moving subjects as well as more stability when zooming.
With this update users can now enter in IPTC metadata to image files with the IPTC Metadata Preset Software and has the ability to assign a custom key for protecting images. In addition to general bug fixes, the firmware update also provides increased accuracy to the overheating warning function.
The full update includes:
Enhanced performance of continuous auto focus on moving subjects.
Enhanced stability of the AF-C when zooming.
Added Functions:
Adds the function to assign Protecting images to custom Key.
Adds the function to transfer (FTP) protected files at once.
Note: Only for images protected using version 2.00 or higher.
Displays wired LAN MAC address.
Inputs IPTC metadata to files.
Note: IPTC information must be created beforehand using the IPTC Metadata Preset software.
Inputs camera serial number to metadata.
Other Improvements:
Improves operational stability.
Improves accuracy of the overheating warning function.
You can download the update here.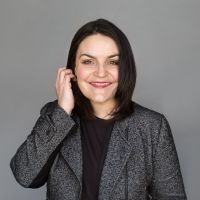 Brittany Smith
Brittany is a fashion and beauty photographer who works between NYC, Montana and LA. She photographs the way she has always wanted to feel and believes in the power of raw simplicity. When not behind a camera she can usually be found at a local coffeeshop, teaching fitness classes at the YMCA, or baking something fabulous in the kitchen. Instagram: @brittanysmithphoto