Sony has officially announced a new full-frame lens for the E-mount system, the Planar T* FE 50mm F1.4 ZA. With the Zeiss name behind it, one would expect outstanding quality, beautiful color rendition and impressive contrast from this new fifty.
The f/1.4 maximum aperture is fast and bright, and it has an 11-bladed circular aperture found also in the new Sony G Master series of lenses and allows for some beautiful bokeh in a variety of shooting situations. It also features an aperture ring with an adjustable ON/OFF switch, an AF/MF focus mode switch, and what Sony says is a 'moisture resistant' design. In addition, the new 50 is equipped with a ring drive SSM (Super Sonic Motor) system which should allow it to focus quickly and accurately in near silence, and that will no doubt appeal to videographers. And the price? It'll ship this month for $1,500.
Sony has also finally announced pricing for the much anticipated and high-performing G-Master 70-200 2.8, and two teleconverters. While we know the 70-200 has had shipment delays due to the Kumamoto earthquake, the price has been revealed at $2,600, and around $550 for each the 1.4x and 2x teleconverters.
We had a chance to spend some time shooting with both lenses and teleconverters over the past months and here are a few thoughts and sample images.
Planar T* FE 50mm F1.4 ZA
The Planar T* FE 50mm F1.4 ZA is build like a tank. It is solid and heavy, and feels like an expensive lens – which at the retail price of $1,500 US, it's significantly more pricey than most other 50mm 1.4's out there, but then again, it has the Zeiss label attached. Aside from the name though, you really are paying for quality; the high-precision Advanced Aspherical and Extra-low Dispersion glass elements that reduce spherical and chromatic aberration, the minimal distortion found in the Planar design and the Zeiss T* coating which minimizes flare and ghosting.
Real World Testing
Our writer was able to use the Planar T* FE 50mm F1.4 ZA in a 24-hour period in a variety of situations in the real world, including a nighttime photo walk, a poorly lit indoor derby rink (with the aid of Sony's new wireless lighting control system) and a bright midday baseball game. The following images were taken with the Sony A7RII.
Situation: Night Photo Walk
Locking focus in a dark shooting situation when the Focus Area was set to Wide and the Focus Mode set to Single Shot AF proved a little difficult. Sony's focusing system is quite advanced, especially for someone used to the Fuji ecosystem, as I am. The autofocus seemed a bit unpredictable to me, but once it locked, the images looked great. When we test this lens at length for the full review, we can get a better idea about some of the AF combinations in low light situations to improve accuracy.
Situation: Indoor Derby Rink With Wireless Lighting Control System
Announced back in March, Sony's new wireless flash and control system -the FA-WRC1M wireless radio commander and the FA-WRR1 wireless radio receiver – was a welcomed addition to the Sony family, especially for those waiting for the company to provide flash support. Sony had a few on hand to use in an indoor derby rink with one scene set to TTL and the other manual control. The wireless system has the ability to control 15 separate flash units in 5 different groups and they worked extremely well. It was seamless with numerous photographers rotating through to test it out, and the 50mm locked focus quickly and quietly.
The wireless flash control system will be shipping this August with the FA-WRC1M commander priced at around $350 and the FA-WRR1 receiver will be priced at around $200 US.
Situation: Midday Baseball Game
At the midday game, I focused on testing the new FE 70-200mm f/2.8 G Master OSS lens (see below), but grabbed a shot in the dugout with some delicious bokeh from the 50mm.
FE 70-200mm f/2.8 GM OSS G Master Lens and Teleconverters
Earlier this year, Sony announced their new line of flagship G Master lenses. Designed to achieve high resolution, sharpness, and incredible bokeh, the first two lenses in the series, the Sony 85mm and the 24-70mm GM lenses didn't disappoint. But to round out the basic wedding and portrait photographer's kit the 70-200mm was eagerly longed for, and luckily it's arrived, and is exceptional.
[REWIND: G-Master Lenses | Sony Announces Three New Pro Lenses]
The thing about this lens, though, is that it's huge. Well, it seems huge on a mirrorless body – but it's really no larger than a typical 70-200mm lens. Even on the tiny A7RII, the lens felt nicely balanced, with the weight distributed just as I would expect a 70-200 to feel.
I loved the Canon 70-200mm f/2.8 back when I was a Canon shooter, and this Sony iteration did not disappoint. As with the other two lenses in the G Master series, the bokeh is creamy thanks to its rounded 11-blade diaphragm. The lens is well-built and well-designed. The built-in Optical Steady Shot (OSS) and speed makes this lens suitable for a variety of photographers, especially those that shoot sports, nature, and weddings. Nature photographers will appreciate the built-in hatch on the lens hood, which allows for quick access to adjust an ND filter without the hassle of having to remove the entire hood. The lens also has focus lock buttons right on the barrel, something that Nikon and Canon's 70-200mm lack.
As mentioned above, when the focus area was set to wide with Single Shot AF, it was a bit slow to focus, but once on continuous mode with the Flexible Spot focus, the camera was super fast, rapidly capturing the complete range of motion of the pitcher at the baseball game. The images below have the 2x teleconverter attached.
As usual, Sony is stepping up the game, producing high quality products and beautiful glass, giving those holding out on jumping to the mirrorless ship fewer excuses.
You can preorder the Zeiss FE 50mm F1.4 ZA, the Wireless Lighting Control System and FE 70-200mm f/2.8 GM OSS G Master Lens and Teleconverters now on B&H.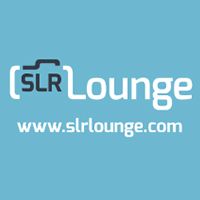 SLR Lounge Official
Articles by SLR Lounge Official are created by multiple authors. They represent official announcements by SLR Lounge.