Today is a big day in the camera world as Sony once again made an announcement that leaves most of us wide-eyed. It was only a few weeks ago when the a7R caused some commotion because it had been listed on Sony's site as selling for $200. The price alone had die-hards of other brands reaching for their wallets, but while they were reaching, the a7R disappeared entirely from Sony's site. All of this led many to speculate if Sony was just trying to clear inventory or get our attention. Well, today it seems it was a bit of both as they have announced the release of the a7R successor, the a7Rii – the world's first back-illuminated full frame Exmor R CMOS sensor.
Sony is the world's leading manufacturer of camera image sensors, and all that production gives them clout and expertise. This new back-illuminated sensor realizes a massive 42.2 effective megapixels, high light sensitivity with expandable ISO to ISO 102400, and brings with it a 40% increase in speed for AF response, according to Sony, thanks to 399 focal plane phase detection points that work together with 25 contrast AF points – all of this adds up to 5fps with continuous AF tracking.
Additionally, this focal system will work on all Sony A mount lenses when using the Sony LA-EA3 or LA-EA1 adapters, which means that there are over 50 lenses that will boast this capability, and the first time a mirrorless system can achieve the same performance with DSLR lenses.
Keeping in line with the standard a7ii, it includes 5-axis image stabilization which is the equivalent of shooting over 4 stops faster, making confidence in getting a steady shot in most any condition.
By harmonizing high resolution, sensitivity and speed, we're delivering a high-level full-frame imaging experience unlike anything else in market today, with Sony's newly developed, world's first back-illuminated 35mm full frame CMOS sensor.
The a7Rii also gets major video updates, as it shoots 4K video in multiple formats including full format and Super 35. This is a world's first for digital cameras. (Some may bring up the Canon 1DC but it didn't use the FF for 4K video). Not to be left out of mention is the newly tuned XGA OLED Tru-Finder with 0.78x viewfinder magnification, which is the world's highest thus far. This isn't meant to be a parlor trick either, as the camera boasts a variety of professional video abilities like clean HDMI output, picture profile, and 120fps in 720p.
Photographers aren't exactly used to being able to have their cake and eat it too. We are used to sacrificing weight for lens speed, form factor for full frame, high resolution, and high speed, or sensitivity, but this new sensor does away with some of that. Now, you can get sickeningly high resolution with speed and sensitivity.
The new a7 variant also carries with it the new BIONZ X image processing engine for high detail and little noise, and Sony has opted to do away with an optical low pass filter for the highest resolution, clarity and sharpness possible.
For those of you who didn't get the original a7R for $200, sorry to say this won't be priced the same, and will come in around $3200 when it drops in August. You can read the full press release here.  And enter to win an a7II from us and CloudSpot here.
It sort of makes you think and wonder, should Sony slow down or just tell everyone else to catch up?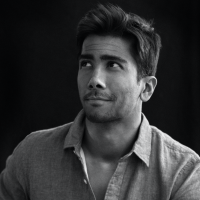 Kishore Sawh
A photographer and writer based in Miami, he can often be found at dog parks, and airports in London and Toronto. He is also a tremendous fan of flossing and the happiest guy around when the company's good.