Up and Coming
4 years ago, if you were shooting with a Sony or Samsung, you would have been laughed back to the Circuit City you bought the camera from. Now both camera companies have prime booth real estate here at PhotoPlus Expo 2015. We're here in New York covering the show for B&H Photo so check out the video below to see what Sony and Samsung have cooked up.
What's Happening at Sony and Samsung | Photo Plus Expo 2015
Sony a7R II
What can't this camera do? I recently compared the Sony a7RII with the Canon 5DS, and my conclusion was that the Sony was just a better overall camera.
Sony RX1R
Sony should have named this camera the Sony WISS (wolf in sheep skin), because it's a professional camera in a point and shoot body. Our handsome writer Kish says "Short of medium-format cameras, the images it produced remain today THE sharpest, clearest, highest quality from any camera I've used, never mind just in the price range". You can check out his thoughts on the camera here.
Samsung NX500
This small but impressive camera boasts an impressive 28.2MP APS-C sensor and 4k video recording at 24fps. Its small size, resolution, and 4k make it a very capable and attractive camera for the photographers looking for a great point and shoot camera.
Samsung NX1
This camera isn't exactly new, but it's not close to being outdated either. Like the NX500, it has a 28.2MP APS-C sensor with 4k capabilities. But unlike the NX500, it also has a 2360k-Dot XGA OLED Electronic Viewfinder, 205 Phase-Detection AF Points, and 15 fps Burst with AF.
I'll be checking out Sigma, Zeiss & Peak Design tomorrow, so stay tuned.
A big thank you to our sponsors, B&H Photo for making this trip to Photo Plus Expo 2015 possible! To grab any of the above items, be sure to visit the B&H Photo website here!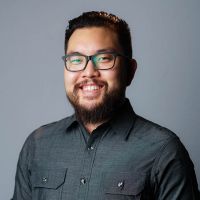 Joseph Cha
I'm a photographer and cinematographer based in Southern California. When I don't have a camera in my face I enjoy going to the movies and dissecting the story telling and visual aesthetics.