At the 2016 PhotoPlus Expo, we got our hands on the new Sony A99II, and as part of this trade show we experienced how well the Sony A99II performed via staged action scenes featuring martial artists and stunt teams. What we did not expect, and frankly surprised us more than any other camera we handled at the show, is the Sony A99II's autofocus speed and accuracy, as it seems to be in the same league as the Nikon D5 and Canon 1DX Mark II.
In the action scenes like pictured above, the Hybrid Phase Detection AF system, without hesitation, locks on and processes images at the same time from two sensors. All we got was fast, precise autofocus and Nikon D5/Canon 1DX Mark II level subject-tracking that worked reliably at a whopping 12 fps in our brief testing.
According to Sony, the much maligned Translucent Mirror Technology (SLT), has its benefits as it enables Full-time Continuous AF operation and maintains a consistent non-flickering or zero-blackout viewfinder image during shooting, live view, and film recording. Sony believes their AF performance with wide coverage and new motion prediction algorithm that effectively keeps track of a moving subject once locked on, is cutting edge and class-leading even when compared to the Nikon D5 and Canon 1DX Mark II.
Improved 5-axis stabilization seems to work as well as Sony touted it could. Photos we previewed where sharp and in focus. With the Sony A99II we used live-view while shooting continuously at 8 fps with full AF and AE tracking. Again, display lag was non-existent.
Sony not only hangs with the Nikon and Canon big boys, it does so while enabling many more selectable AF points, wider AF coverage, doubling the resolution, and all within a smaller lighter body that uses comparatively much less expensive standard SD cards. It's astonishing.
It'll be very interesting to find out if the new Sony A99II performance still keeps up in less controlled action environments, but Sony believes the new Sony A99II will exceed expectations. If it does, just like the A7RII, Sony will have yet another actual game changer on it's hands. Check out more here, and stay tuned for a full review.
A big thank you to our sponsors, B&H Photo, for making this trip to Photo Plus Expo 2016 possible!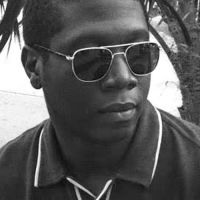 Marlon Richardson
Marlon is a South Florida-based wedding and portrait photographer, writer, and interactive designer. Involved in photography since the 90's, his background began with repairing film cameras from a master Vietnam veteran, followed by years of assisting professional photographers then before starting his own business in 2006. Marlon at his heart is a tinkerer that has love for and adept in every medium of photography. When not working Marlon is all about spending time with his wife, Naomi and two boys, Taze and Brassaï. https://www.marlonrichardson.com