First announced back in mid-January, the great big Sony firmware update of 2019 has officially gotten underway. Version 5.0 of the Sony A9 firmware is now available for download.
Without a doubt, this firmware update represents a significant step forward for mirrorless camera technology in general, and for photographers of all types, though especially action sports and wildlife photographers. (more on that after the press release below!)
Sony A9, Sony 100-400 GM
Press Release
Sony's industry-leading a9 camera has received a significant software update that brings AI-driven autofocus capabilities to its award-winning autofocus (AF) system, improves image quality, and introduces a range of customer-requested workflow improvements.
Autofocus Advances
Firmware version 5.0 for the Sony a9 adds Sony's newly-developed, AI-driven Real-time Tracking mode for precise and robust subject tracking. Real-time Tracking uses Sony's latest AF algorithm—which includes Artificial Intelligence-based object recognition—to detect and follow subjects with unprecedented accuracy.
Real-time Tracking AF works in conjunction with Real-time Eye AF, also added with Firmware version 5.0.  The latest iteration of Sony's best-in-class Eye AF technology, Real-time Eye AF also uses AI-based object recognition, resulting in an unprecedented level of speed and performance for locking on and holding focus on a subject's eyes.  Additionally, with Real-time Eye AF, users can now activate eye detection via a half-press of the shutter release, and can enjoy focus tracking accuracy even if a subject's eyes are temporarily obscured during shooting.
Also added with firmware 5.0 is Fast Hybrid AF for video, which now provides smoother, more accurate focus during video shooting, even if/when objects move in front of the subject.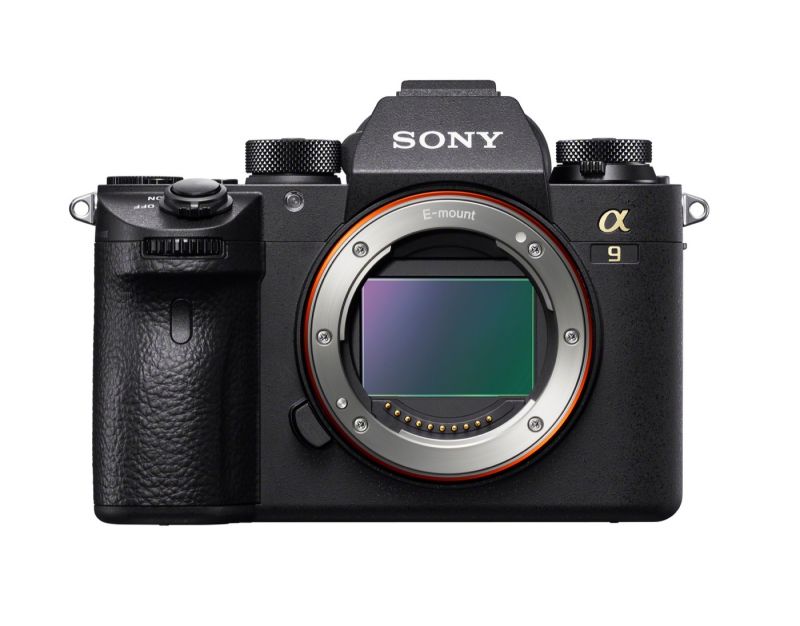 Sony A9 – the first full-frame mirrorless flagship sports camera
Image Quality
Firmware version 5.0 offers notably improved image processing, which maximizes the capabilities of the full-frame sensor. The camera now more accurately reproduces subtle changes in light for smoother, more natural tonal gradations and improved auto white balance results.
Improved Usability And Workflow
With Firmware version 5.0, the Sony a9 adds several customer-requested features:
New My Dial menu
Revised Custom Key menu
Improved touchpad capability,
Enhanced dual-card functionality
Enhanced tagging
Imaging Edge
One very welcome feature: a graphic interface for button customization!
You can apparently "hide" some options, simplifying the camera in daily use
Sony is also announcing the release of Imaging Edge™ mobile applications, plus updates to the 'Remote,' 'Viewer' and 'Edit' desktop applications that brings exciting new features to all Sony imaging customers.
For professional photographers, Sony is also releasing a new mobile application 'Transfer & Tagging add-on' that supports instant delivery workflow by allowing users to transfer content to their mobile devices via the camera's FTP background transfer functionality. It also enables voice input for text captioning to streamline overall workflow between photographers and other team members.
Sony a9 Firmware Page
Click here to visit the Sony A9 Firmware Update Page.
---
Editor's Note
Indeed, this firmware update is an impressive one. In fact, it's one of the most significant feature upgrades we've seen of any firmware update, ever. If I am not mistaken, it will also be our first-ever full-fledged review of a "mere" firmware update!
For the record, the Sony A9 already has the best all-around autofocus capabilities of any mirrorless camera that we've ever reviewed. We've just confirmed this over the last few weeks, using the A9 with its existing firmware at three different weddings, as well as a bit of wildlife photography, in preparation for our full review of this firmware update.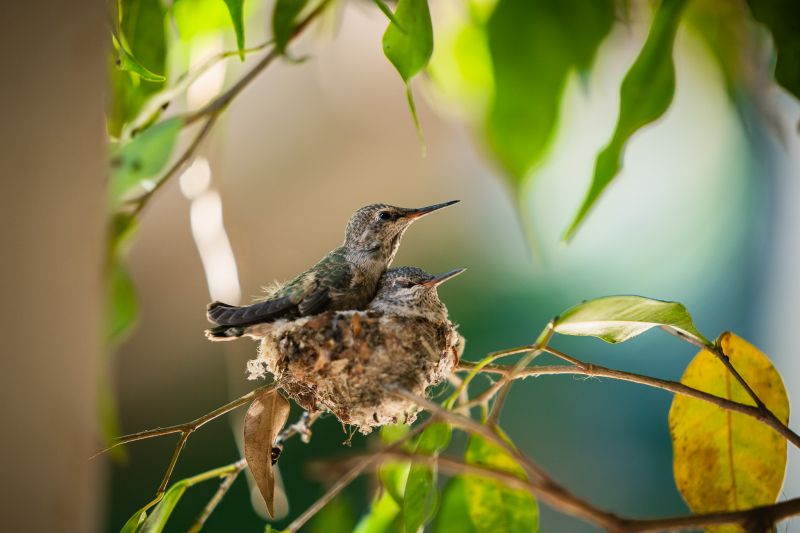 Teenage Hummingbirds | Sony A9, 70-200mm f/2.8 GM | 1/2000, f/2.8, ISO 800
Personally, I am also really looking forward to testing out the even more innovative, ground-breaking firmware update that is coming later this summer, which will give the Sony A9 the capability to perform Eye AF on wildlife/animals, too! (Hint: I'm already really impressed by the AF capability, and am definitely excited to see how much better it can get!)
Also, note that the A7RIII and A7III will eventually receive some of these same updates, such as enhanced Real-time Eye AF, both for human and animal subjects. Stay tuned for future announcements in the coming months.
No matter how you look at it, this is good news for all photographers who are looking to mirrorless and asking, "what can it offer me?" Hopefully, such innovation by Sony will encourage all major brands to pursue significant leaps forward in the realm of AI-assisted autofocus, not to mention the delivery of such significant, FREE updates to photographers' existing cameras!