Sometime last week the Sony A9 got its first real dose of some bad press, and by bad I don't necessarily mean just negative, as much as I do impetuous. YouTuber Danny Eusebio declared that after 20 min shooting in the sun the Sony A9s will overheat. Now, that timeframe is debatable and this was certainly in contrast to my own experiences using numerous A9 bodies, but still, other A9 bodies were coming up with overheating warnings even if they weren't actually overheating to the point of shutting down.
Nonetheless, Danny's video was a catalyst for more scrutiny of the A9, but it was that same scrutiny which led to the realization that the cameras weren't actually shutting down even if the warning would come on, as empirically evidenced by numerous A9 owners and reviewers who paced the A9 to see for themselves. So what's going on? Well, Sony has released a firmware upgrade for the A9 today (v.1.01) and suggests the primary reason for the update is to address the overheating warning:
"This utility updates the camera firmware to version 1.01 and improves the overheating warning functionality."
It is possible to consider that the firmware update will, effectively, just extend the default point at which the overheat warning is triggered and not actually ease any kind of heat build-up, if there was any concerning amount of it to begin with. However, that may not be a bad thing, and as Byron of Sony Mirrorless Pro points out, the brevity of the description and wording of the update kind of suggests that the overheating warning appearing as it did may have been a glitch that has now been corrected.
In a slightly odd twist, however, the Sony site has a link to the update here, but when you choose your operating system and so on to get to the download page the update is not available. Whether it was pulled by Sony or just was sent out too early, I don't know, but I've spoken with someone at Sony who said to check back in a few hours (2-3 hours as of this publishing).
The update page for the A9 can be found here.
Sources: Sony Mirrorless Pro, Sony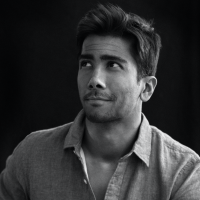 Kishore Sawh
A photographer and writer based in Miami, he can often be found at dog parks, and airports in London and Toronto. He is also a tremendous fan of flossing and the happiest guy around when the company's good.