If there's one ever-present thorn in the A9's side it's perceived limitations of the Sony E-Mount lens range. While the E-mount range has been largely fleshed out we haven't really seen a lens road map to give anyone a clear view of what's coming when, and that does shine a light on the void of 'sports' glass dedicated for E-mount.
Now, that said, the 100-400 GM is a marvel, but it's understandable people want more, especially seeing what's available for A-mount. With A-mount you've got vaunted glass like the Sony 500mm f/4.0 G SSM and Sony 300mm f/2.8 G SSM II, but Sony has just released a firmware update for the A9 that makes adapting those lenses to the A9 more attractive.
From inception the A9 has been marketed as a sports camera, touting frame rate, AF ability, battery life, Eye-AF that works well and so on, but currently the longest focal length to be had with E-mount is 300mm in the form of the not-so-fast FE 70-300mm F4.5-5.6 G OSS. So if it's reach and speed you seek with an A9 you'll have to adapt – say, from Canon or A-Mount. The problem there is that adapted lenses are typically crippled, or cripple the bodies they're paired with through an adapter.
One of the best features of the A9 has to be the Eye-AF, which functions unlike any Eye-AF before it. That is to say, it works, and works well. The A9 took it from a feature that was nice in theory to something reliable, but that advantage was lost with adapted lenses. Well, it's back when using the LA-EA3 adapter, thus bringing fast glass with near top functionality to the A9.
Here's the update:
Benefits and improvements from the latest update
Supports "Eye AF" function for A-mount lenses via the LA-EA3 mount adapter
Fixes an issue where RAW files may disappear when SDXC or microSDXC memory cards are used in certain smartphones
Improves the image quality and overall stability of the camera
Now, it warrants saying that there are still limitations with adapted glass, such as defined in Sony literature:
"When a mount adaptor (LA-EA1/LA-EA2/LA-EA3/LA-EA4) and an A-mount lens are attached to the camera, the continuous shooting speed and availability of autofocus tracking varies depending on shooting conditions such as shutter type, focus mode and the attached lens"
For details on that, which lenses work to what extent, you can glance the charts below and see full detail here.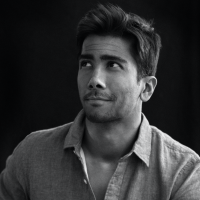 Kishore Sawh
A photographer and writer based in Miami, he can often be found at dog parks, and airports in London and Toronto. He is also a tremendous fan of flossing and the happiest guy around when the company's good.