There's an unusual amount of excitement around the Sony A9. Even for us members of the press, who get access to pretty much all new gear, the fervent energy and curiosity surrounding the A9 is beyond that of almost anything – but for good reason. In so many ways the A9 is, as I described it, "the affirmation of mirrorless and wish fulfillment"; a demure mirrorless camera with the beating heart of 1D X – and then some.
So while the press has been shouty about it there has been much to shout about, and one of those noteworthy features is the Eye-AF. Even just a year ago or less, Eye-AF was something that existed almost only in principle, because in execution it was generally a failure – a gimmick like smile detection used to sell compacts to families and help prop-up a company's profit and loss accounts. With the A9, though, Eye-AF is no longer a fringe idea but a primary feature, as for the first time Eye-AF works and works as advertised.
We know that the A9 performs some 60 focus calculations per second, which is beyond that of pretty much anything else, but somehow its recognition of facial structure is also greatly improved.
As a consequence of the serendipitous meeting of these two, subject tracking is extremely good, and perhaps there is no greater manifestation of that than in Eye-AF. Eye-AF in the A9 is the first time I've thought Eye-AF even mattered. Whereas before it was a sort of lumbering hit-or-miss, now it's agile and reliable; it just tracks Davey Crockett.
In the video here we get to have a look at it in action, and it becomes clear even within a minute, just how good it is. It's simply remarkable, and anyone doing sports, weddings, event and reportage, and all other manners of photography centered around people will get an idea just how much of a benefit this is. But just an idea, because it's once you use it when the real revelation comes. Hopefully this trickles down into the rest of he Sony line soon.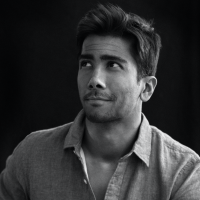 Kishore Sawh
A photographer and writer based in Miami, he can often be found at dog parks, and airports in London and Toronto. He is also a tremendous fan of flossing and the happiest guy around when the company's good.