There are firmware updates as problem fixes, and there are firmware updates that bring new capability. The new A7Riii update is the latter.
\This version 1.10 update brings functional advancement for Pixel Shift Multi Shooting, bracketing, Eye-Af, peaking, and more. Here's what's on tap:
Pixel Shift Multi-Shooting Interval at .5 seconds
It seems that we are moving in a direction that will see sensor-shift technologies becoming increasingly common, if primarily for the purpose of in-body image stabilization. But the other upshot to this technology is that it allows for the implementation of a system like Sony's Pixel Shift mode, and that carries with it many benefits that simply can't be attained another way with the Bayer Filter array.
By moving the sensor in one-pixel increments at each pixel position, the process allows for multi-sampling of the RGB colors at every point at which they lie, resulting in something much closer to 'true resolution' (versus about the 25% that is typical before interpolation), and other benefits that can't be attained otherwise, even with a higher resolution sensor. Images are clearer, significantly less noisey, have much better DR, and essentially no moiré. The downside, however, is rather obvious, and that is the time it takes to move the sensor and thus the time interval between shots.
At release (and until this update), the intervals ran between 1 and 30 seconds between shots, and that relegated the utility of Pixel-Shift to anchored use. Now, however, the update has halved the minimum interval time from 1 second to 0.5 seconds, which not only makes it a little easier to use, but opens up the ability to shoot different subjects with less chance of movement recorded.
*Sony notes that when using adapted lenses this interval may be longer.
This is yet another step in making Pixel Shift more usable, as, remember, Lightroom just recently offered support for Pixel-Shift files. See article below:
Other Updates
This update (version 1.10) provides the following benefits:
Adds support for bracketing during silent shooting with uncompressed RAW
Adds support for tuning of the peaking display level for S-Log shooting
Makes improvements for a condition where the Eye AF does not work with certain camera settings
Makes improvements for a condition where Viewfinder Brightness is not reflected correctly in the Manual setting
Improves overall stability of camera
You can find the update here, and if you are new to the process of updating firmware, there you will also find a detailed list of instructions in how to go about it.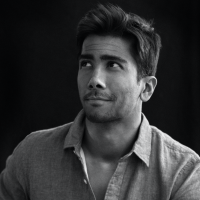 Kishore Sawh
A photographer and writer based in Miami, he can often be found at dog parks, and airports in London and Toronto. He is also a tremendous fan of flossing and the happiest guy around when the company's good.