Sony has released a firmware update for its new and vaunted A7Riii, and since the first significant batch of the cameras have finally arrived in the hands of the no-so-patiently waiting, everyone is sure to be downloading.
From the description, the update itself does not seem to be of major significance, at least not in the volume of changes. It is primarily to fix an issue with the 'Set File Name' function, and the company is listing 'Improves overall camera stability' as another. Either way, if you've just taken delivery of what is, essentially, the most complete camera on the market, you'll want to download it.
Typically, we wouldn't feature a small update here, however, there seems to be some considerable consternation regarding an inability to actually install the update for Mac users, and some clarification would probably serve well.
First and foremost, this does not appear to be a Sony software problem, but a Mac OS problem, and specifically for Mac OS High Sierra. Those users who are having issues have likely glossed over the fine print system requirements laid on on site which state the following:
Operating Systems

The latest version of the system software update is compatible with the following Macintosh versions:

Mac OS X v.10.10 – 10.11 / macOS 10.12*
* macOS 10.13 is not supported.
Apple's current High Sierra version has had a suite of incompatibility problems not limited to Sony, but to other third party softwares from other camera and device companies, and one can only assume the majority of these will be fixed in an update. However, in the interim, there are options.
The Workaround:
Those running an earlier version of Mac OSX you should be able to install without trouble, the other thing you could do is run Windows on your machine and it should work that way – as irritating as that may be.
Find the update here.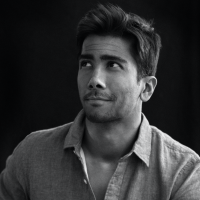 Kishore Sawh
A photographer and writer based in Miami, he can often be found at dog parks, and airports in London and Toronto. He is also a tremendous fan of flossing and the happiest guy around when the company's good.