That's right, the Sony A7RIII is one of TIME Magazine's top 10 gadgets of 2017. There is genuinely some surprise to be had here if we take a moment to look at the photography market at large, and TIME Magazine's audience at large.
It's probably not unfair to say that publications that don't specialize in photography can have a habit of picking the items for the boldest numbers, most revolutionary tech, and even the biggest price tag, and within the Sony line-up all of those attributes belong this year to the Sony A9. So that TIME should've picked the A7RIII instead of the A9 is interesting, and good. It seems the A7RIII is the convergence of good opinion between the mass market and critical community.
The A7RIII is a bit more nuanced, and is what I am calling a 'mature' update. Now, my full review of the A7RIII is coming soon, but if you're more the kind that reads a book by jumping to the good bits, like skipping Genesis and jumping ahead to Revelations, just know it's special. While TIME touts its resolution and AF speed improvements, it's more than the sum of its parts.
When we look around at the state of affairs in photography, all the impressive offerings that have come in the past two years, like the D500, 5D Mark IV, D850 to some degree, and A9, there is nothing quite as complete as the A7RIII. The problem is though, it's hard to tell if you haven't used it. So my recommendation is to do so.
Keep an eye out for our review.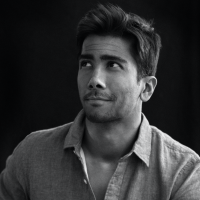 Kishore Sawh
A photographer and writer based in Miami, he can often be found at dog parks, and airports in London and Toronto. He is also a tremendous fan of flossing and the happiest guy around when the company's good.