On December 11th, 2014, Sony finally released their latest mirrorless camera – the Sony A7 Mark II. Thanks to my friends over at Adorama, I was able to pick up a kit on the release date and shoot this quick unboxing video to show you all that's included.
First Impressions
After owning the a7 the new a7II is definitely an update worth considering. The placement of the shutter button makes it a lot easier to reach and the grip on this camera just feels a lot better in my hand than the original a7. I'm still amazed that a camera of this size and weight can actually create images that rival high end DSLRs.
I've only had the camera for a few hours, but I wanted to take some sample images to show you how well the new SteadyShot feature works on the Sony a7II. A full camera review as well as some studio images will be coming soon.
Did you recently purchase this camera? What's your experience been with it so far? Sound off in the comment section below!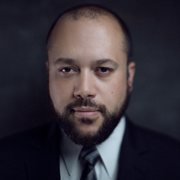 Miguel Quiles
Miguel Quiles is a commercial wedding & portrait photographer based out of New Jersey. He's been involved in the photography industry for over 15 years, starting off first as a salesman at a local camera store. Since that time, Miguel has been refining his skills and pushing the limits of his creative abilities through the medium of photography. As a self-taught photographer, Miguel hopes to share his experience and knowledge with new and upcoming photographers who wish to take their work to the next level.