Is it definitive? Doubt it. Debatable? Definitely. Yet, it covers a lot of ground in basic terminology in photography. I'm speaking of The Glossary Of Analogue Photography compiled by Khánh Hmoong. Admittedly, photography is somewhat of a technical field, and borderline geeky. If you've any doubt of that, just take a look at the discussions between our readership in the comments on any of our gear reviews – you'll see  we photographers love our tech.
It's hard to say if the field is more this way now, than when things were more manual in the glory days of film, and this list was geared more toward film shooters. That said, it's actually great to know, and it's presented in a blunt, concise list. It's NOT comprehensive, so please don't think I'm suggesting it complete your education. It can teach you though, and I found a few terms on there I wasn't familiar with such as 'Bellows' and 'K14.' Just good to know (Seasoned vets need not apply). Here is a snippet:
Bulb (B) – A setting on the shutter speed dial of a film camera that allows you to keep the shutter open for as long as the shutter release is held.
Burning– A darkroom technique that singles out specific pieces of a photograph to add more light to the exposure of the photographic paper, thus darkening the spot.
C-41 – A chromogenic color print film developing process. C-41 is the most popular film process in use.
Caffenol – A photographic alternative process whereby caffeine, sodium carbonate and optionally Vitamin C are used in aqueous solution as a film and print photographic developer.
Cable Release – A cable that plugs into your cameras shutter release button and eliminate camera shake from the force of pushing the shutter release by hand.
Thoughts
For any young Padawan who's just beginning, it's a good cover-all and would actually help understand the developing tools used in Lightroom or Photoshop, where they came from, and what they stand to mimic etc.
I miss my time shooting film and I should do more of it. I think I particularly miss my time developing though. In University, the lab would be open all night to some students and I would go at all odd hours. I'd put on some music, get into some artistic groove – perhaps bring some company and get into some mischief. I think for someone who wants to get into shooting film, or anyone who, like me, misses going into a dark room and 'agitating' the developing chemicals, it's a handy list to keep in your Evernote or whatever you use.
If you're in the spirit of learning and want to get to know the digital interpretations of many of the actionable terms in this list, our Lightroom tutorials are a great place to start. You can find mounds of great material here or go really deep and comprehensive with our Lightroom Workshop Collection or our Preset System.
If you're a habitual Lightroom user, or would like to become more proficient in your editing and workflow, the SLR Lounge Preset System is created by professional photographers enable you to achieve virtually any look and effect less than 5 clicks. You can drastically change, correct, and improve your photos in record time, and to high effect. From color correcting, application of color and black and white effects, specialty lens effects, HDR, and professional retouching, and more, it's the benchmark Lightroom system. The links above and below will take you to them. The SLR Lounge Preset System is available for both Lightroom 5, Lightroom 4, and Adobe Camera Raw. (Bridge CS6 and CC only, click for more info.)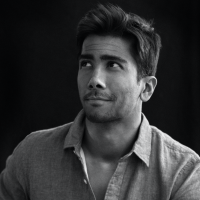 Kishore Sawh
A photographer and writer based in Miami, he can often be found at dog parks, and airports in London and Toronto. He is also a tremendous fan of flossing and the happiest guy around when the company's good.