Welcome to our Deal Dash segment, where we scour the web for the best deals on camera, lenses, lighting, and other gear for photographers. There are always great deals to be found over on B&H and Amazon, so make sure to check out those two websites.
Today, we wanted to highlight three deals below:
Olympus M.ZUIKO 17mm f/1.8
This lens is an all-metal 17mm prime lens designed for the Olympus line of Micro Four Thirds cameras such as the E-PM2, E-PL5 and E-P5 digital cameras. Its focal length is equivalent to 34mm in the 35mm format, and its minimum focusing distance is 9.8″ (25 cm). It is a very bright, fast lens ideal for everyday photography as well as street photography in which fast shutter speeds and sufficient light is important. Of course, with a wide maximum aperture of f/1.8, this is a fine lens for low-light situations and shallow depth of field imaging.
This 17mm Olympus prime also happens to be on sale right now for a cool $100 off, bringing your final sale price to $399. If you are interested, you can grab the deal over on B&H here.
Olympus M.Zuiko ED 14-150mm f/4-5.6 II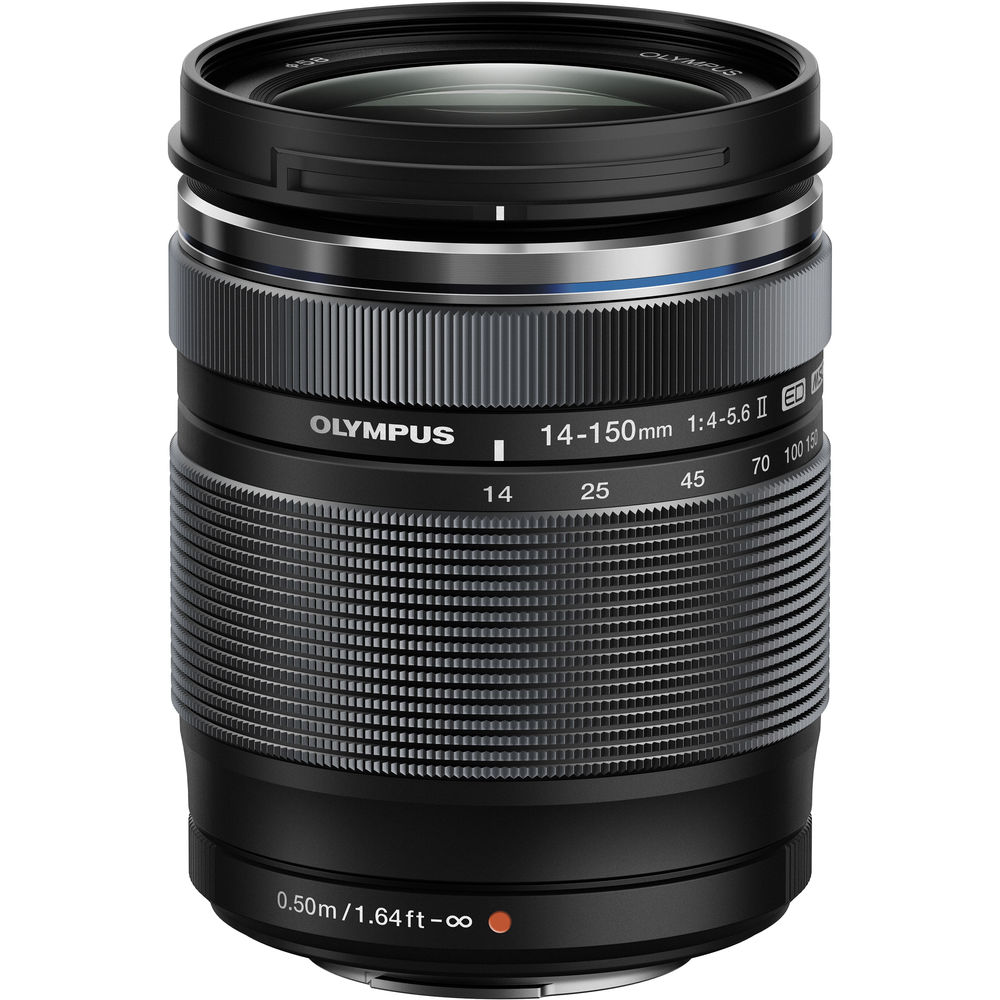 This Olympus 14-150mm is a wide to telephoto zoom with a 28-300mm 35mm equivalent, allowing you to shoot in a wide variety of situations. This lens improves upon the previous version by adding dust and splash-proof housing and ZERO (Zuiko Extra-Low Reflective Optical) coating.
It also happens to be on sale right now for $200 off, bringing your final purchase price down to $399. If you are interested in this deal, you can grab it over on B&H here.
Olympus M.Zuiko ED 75mm f/1.8
This 75mm F/1.8 a beautiful, high-quality medium length telephoto lens (equivalent to 150mm in 35mm or full-frame format) for Micro Four Thirds format cameras. The large f/1.8 maximum aperture makes it a natural for shallow depth of field focusing and low-light situations. Its 9-blade diaphragm provides pleasing bokeh.
As with the other two lenses, this lens as well is on sale for $200 off right now for a final purchase price of $699. If you are interested in the deal, you can head on over yo B&H Photo to grab it here.
This is our daily deals report where we will feature a deal, or deals, that we think you should know about. Feel free to let us know about any deals you run across by sending me an email (link in my profile) or leaving a comment below!