In the past few weeks, Apple has had some attractive new releases. A major feature to be found on many of them is the force trackpad, which has essentially taken their glass trackpad up a notch or two by adding pressure sensitivity. App developers were quick to jump on this and have created some editing apps that take advantage of the new tech and have shown how the force trackpad can be a rudimentary Wacom-like surface. This itself is unlikely to get the sure-footing of the Wacom business model trembling, but what Adobe is doing with mobile editing for Apple's iPad, may.
In a new video narrated by Adobe's Head Of Outreach, Bryan O'Neil Hughes, Adobe pulls back the curtain just enough to give us a look at what's happening in their mad science lab, and what we see is a glimpse into the future of mobile image editing. The app itself isn't named, but from the demonstration it's not hard to deduce that it's likely the next generation of Photoshop Mobile for iPad.
The demonstration actually uses 50MP images from the new Canon 5Ds, and the fluidity with which it is panned, zoomed, and modified, show this app to be extremely capable. The dome shows healing and cloning features, as well as painting and liquify features all working smoothly, and all apparently, non-destructively.
While there is no actual named date for the release of the app or features, it brings to mind the many rumors of the Apple iPad Pro, which features a larger screen size and more power said to come out this year. It may very well be that this coincides with that release, though that's just speculation. That actually leads into more speculation about the future of dedicated pen tablets, because it would seem that once this app is released, it will just further develop along with the hardware which may leave Wacom tablets with a very small niche market. Time will tell.
Have you ever tried to use a capacitive pen on an iPad? How much further do you think mobile tablet hardware and software have to come to leave Wacom behind?
Source: Adobe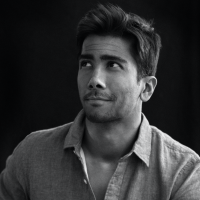 Kishore Sawh
A photographer and writer based in Miami, he can often be found at dog parks, and airports in London and Toronto. He is also a tremendous fan of flossing and the happiest guy around when the company's good.