There's about zero chance that you've somehow been immune to the firehose of news and opinions about Taylor Swift recently, with what began with her and Apple, and then rather quickly degraded into her camp's photo policy. Aside from learning that anything to do with Taylor Swift is bigger news than it should be, what should stand out to you is that our business is, in fact, a business, and the need to protect yourself legally is right in your face.
One of the most basic ways to do that, to avoid future possible litigation and headache, (and possibly earnings) is to protect yourself and your work with a contract or release forms.
Releases are important because they protect you from potential lawsuits where people claim invasion of privacy or defamation after you've photographed them…Model releases state that the person in the photo consents to be photographed, as well for you to use the images. – Snapwire
It seems too basic really, that in pretty much every business interaction we have in our lives there's some form of contract, whether you're buying a house, or lunch with your credit card for which you have to sign. So why do so many photographers go without using them so often? It could be they don't know where to get one, of which one they'll need, or down to laziness, and so there's an app for that. Or rather, many apps for that, but Snapwire has created 'Releases' which is entirely free, easy to use, and nicely interfaced. It lets you create, sign, and send model and property releases with your iOS device.
It's really dead easy to use, leaving little room for error, and thus little room for excuses not to use it. You simply fill in your personal details as a photographer, and should only have to do this once. Each time you generate a release, the app will fill in your pertinent details for you. Likewise, once you hand it to someone to sign, their details will be saved (spare the signature) for reuse if you work with the same people or locations in the future. Then you can send it out as a PDF or back it up to any one of many cloud services you already have.
What's further great about this app is that it includes templates for Snapwire Model Release and Property Release, ASMP Standard Model Release, ASMP Standard Property Release, Getty Images Model Release, Getty Images Property Release, Shutterstock Adult Model and Minor Model Releases, and Shutterstock Property Release.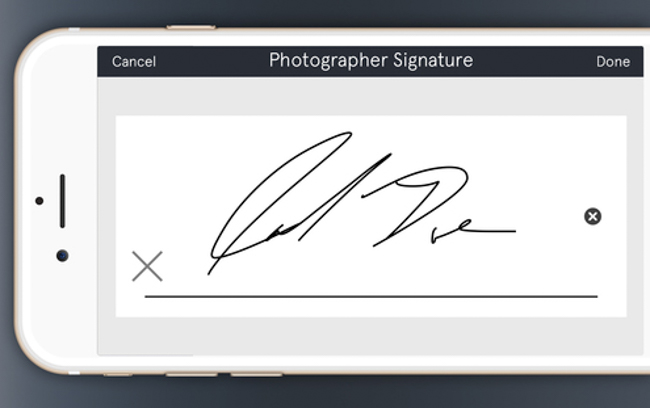 If you have an iOS device, then you should really just download it. That all said, depending on where you live, you should always check the validity of digital signatures, and what they qualify as. Some instances digital releases aren't recognized within a court, and sometimes digital signatures aren't exactly recognized as the original, but again, I would say it's probably better to have something than nothing.
Find out more and get app here.
Source: Fstoppers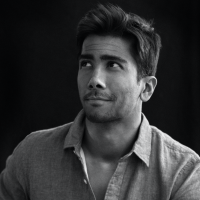 Kishore Sawh
A photographer and writer based in Miami, he can often be found at dog parks, and airports in London and Toronto. He is also a tremendous fan of flossing and the happiest guy around when the company's good.