Traditional follow focus system on DSLR rigs usually consists of gears attached to the lens and a rotary knob that you would turn to focus. There hasn't been really any other innovations in the follow focus other than a motorized remote.


Midas Mount has a KickStarter project for the SnapFocus follow focus that is a different way of adjusting focus. So how does it work? Pretty simple, actually. You pull the lever on one side to focus towards infinity and pull the other lever to focus towards close up. It's a purely mechanical system.
Check out the video on how it works:



If you want to fund their Kickstarter project, you can click here for the Midas Mount SnapFocus. There are different tiers of pledging that will get you various setups. The special introductory price ends this Monday, June 4th, in case you want to jump on that.
So what do you think about it? Useful or gimmicky?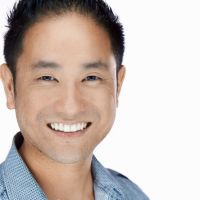 fotosiamo
Joe is a fashion and commercial photographer based in Los Angeles, CA. He blends creativity and edge with a strong style of lighting and emotion in his photographs.