The broader population tends to think of social media platforms as cash cows, when in fact most are great white elephants, and that's because for every Facebook there's a legion of utter failures. It's easy to fall with the notion that social platforms proliferate like mice, but really, you can count on your fingers how many have 'made it', and out of those not all are profitable. Perhaps the gleaming paragon of this would be our new Tweeter-in-Chief's go-to, Twitter. Twitter, for all the column inches it grabs greater than 140 characters has always struggled, if not flat-out failed to earn a farthing, and SnapChat seems next.
We've been hearing murmurs of a Snapchat IPO for a year and in the past few months there have even been valuation numbers thrown around, and they've been to the tune of $25 billion. Well, this week Snapchat filed its Initial Public Offering Registration Statement with the Securities & Exchange Commission, and while the 50 page document is an interesting read while you're watching paint dry, there are a few parts that are particularly interesting to us.
Snapchat posted a net loss of $514.6 million in 2016, almost $150 million more than the year prior, but furthermore, they seem pretty sure that the losses will keep on coming, perpetually to the point where Snapchat may never be profitable.
Now, that's really odd for a company that wants people to buy its stock, because that doesn't sound promising for returns. And while that's a discussion for a different time, and perhaps for a different publication like the WSJ, it leads us to the 'Risk Factors' listed in the paper – most notably, Instagram.
Our business is highly competitive. We face significant competition that we anticipate will continue to intensify. If we are not able to maintain or improve our market share, our business could suffer.

We face significant competition in almost every aspect of our business both domestically and internationally. This includes larger, more established companies such as Apple, Facebook (including Instagram and WhatsApp), Google (including YouTube), Twitter, Kakao, LINE, Naver (including Snow), and Tencent, which provide their users with a variety of products, services, content, and online advertising offerings, and smaller companies that offer products and services that may compete with specific Snapchat features. For example, Instagram, a subsidiary of Facebook, recently introduced a "stories" feature that largely mimics our Stories feature and may be directly competitive.
There's a lot more to it but it's interesting to note that Snapchat has all but said 'we can't compete'. In a way, you could mis-or-construe this to suggest that in the showdown between Instagram and Snapchat for creatives, IG comes out the victor; at least by some metrics. They even go on to say that their first hardware product, Spectacles, subjects them to additional competition and more competitors.
Whether Snapchat floats like Twitter is a matter of concern for creatives and photographers because we're strapped for time and if we're going to invest our efforts into a platform, it appears in the long run, Snapchat won't be it. Already this week we've seen creatives, armed with this new info, suggesting Snapchat isn't worth it, but keep in mind Snapchat also has insane user growth and 150 million daily active users, and that matters for us in terms of eyes on target – especially if you break down that demographic to see it includes a lot of youth and a large 'spending' demographic.
If Twitter (like its favorite user) is any indication, you can operate at a loss and still be popular, and there's no arguing that Snapchat has been a well of ingenuity the other platforms benefit from, and maybe that will be their legacy and purpose?
Sources: Bloomberg, ResourceMag, Business Insider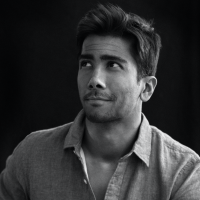 Kishore Sawh
A photographer and writer based in Miami, he can often be found at dog parks, and airports in London and Toronto. He is also a tremendous fan of flossing and the happiest guy around when the company's good.