Conduct a quick web search and you'll find dozens of iPhone 6 photo galleries that feature some impressive well-constructed shots. While these photos are impressive, photography pros aren't ditching their DSLR's just yet. However, smartphones can take some high-quality and innovative pictures and can be a fun backup option for photographers that don't have their DSLR kits handy. 
Since the best camera is the one you have on you, here are four tips for getting the most of your smartphone photography.
1. Use It For Macro Shots
Advanced smartphones such as the iPhone 6 and Samsung Galaxy line are well-equipped with cameras that can take quality macro pictures. Here's a few suggestions:
Find indirect sunlight. Not enough light and the limits of the smartphone will be exposed with dark images. Too much direct light and you won't capture enough detail.
Get the right distance. About two inches is the maximum for how close you can get to the subject when using a phone such as the iPhone 6. Experiment with different lengths.
Use a macro lens kit that is specifically built for smartphones.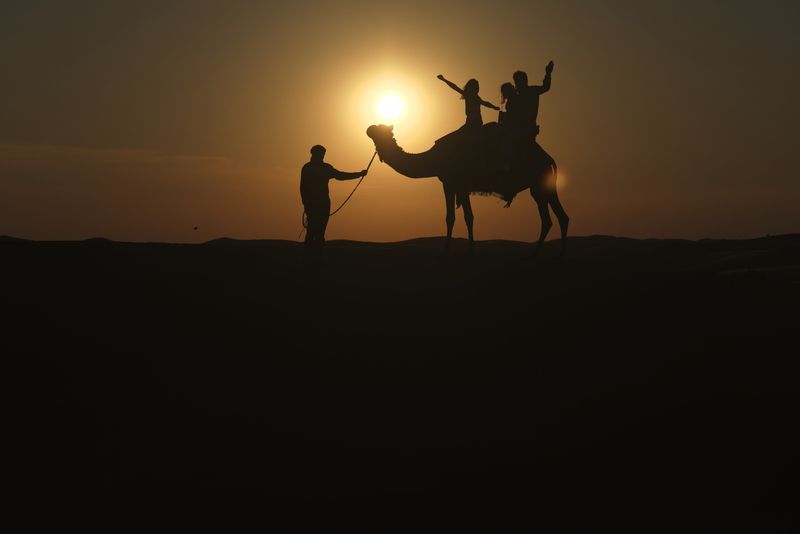 2. Install the right apps
Taking quality smartphone pictures requires you to exert some control over the exposure and focus. Install an app such as Open Camera or HD Camera Ultra that allow you to manually alter the exposure, white balance, and even use an auto-stabilize feature for perfectly level shots. Other fun and useful applications include:
Google's Photo Sphere, allows you to take 360-degree photos and then move your screen to look around the seamless image.
Fotor and other editing apps allow you to quickly edit and share photos
Use VSCO for camera presets and access to galleries of stunning smartphone shots

3. Leverage the Particular Features of your Phone
Some phones excel at low-light conditions (compared to other devices) due to being able to manually set lengthy shutter speeds. Speeds of up to 30 seconds are available on some models, which makes very low light photos possible. Check the specs of your phone to best match up sensor size, ISO, shutter speed, and aperture. Image stabilization is found on some smartphones, helping to eliminate "shaky hand" shots. If you are always shooting outside or around water, then a purpose-built phone such as the Galaxy S6 is very durable can be used for underwater shots.
It pays to conduct comparisons when shopping for a new phone and to understand your phone's limitations and strengths when using it for photography.
4. Some Misc tips
Smartphones sit in pockets with lint and keys, and they're propped up on sticky restaurant tables. Clean the lens frequently with a lint-free cloth or distilled water and Q-tips to ensure images are crisp. Or keep it in a "notebook" style case to protect the lens. Buy a portable external battery. Update the phone automatically to eliminate bugs. Automatically back up your photos to the cloud.
The beauty of smartphones is they are able to perform dozens of functions, from a research tool to a real-time mapping device. If you aren't armed with your regular DSLR, then leverage the power of your phone as a pocket-sized computer. Use applications to make interesting time-lapse or slow motion videos, or control a drone and take some amazing shots from 1,000 feet in the sky. Use the phone as a motion detector and capture surprise reactions or animals in their native habitat. Create and share interesting perspectives through the phone while taking near professional quality shots.
About the Guest Contributor
Serban Enache is the CEO and co-owner of Dreamstime.com, LLC. With over 15 years of experience in design and new media, Serban has proven to be a skilled executive, successfully blending creative and executive abilities. He co-founded Archiweb in 1998, an award-winning leader among web design companies in SE Europe, and envisioned the later-to-be stock agency in early 2000. As the Creative Director of Archiweb  he has helped a multitude of companies to establish or improve their online presence; among them, Xerox, Unilever and Despec.
Serban handles the business development strategy for Dreamstime and is deeply involved in the everyday operations of the website community. He is a skilled visionary that believes in disrupting the business norms to explore new options.
Serban graduated from the Romanian University of Architecture and Urban Planning.  He lives in Bucharest, Romania, with his wife and two daughters. Visit his professional page at http://www.dreamstime.com/achilles_info
Alice Houstons
Photography has been a part of Alice Houston's life for over a decade now. Here at SLR Lounge, she prides herself on being a wealth of knowledge in the latest photography news and tech. Always searching and a self-described "Digital Nomad," she loves learning about those unique stories that inspire photographers around the world!