When looking back to 2017, there are advancements and announcements that are leaps ahead of where we thought we would be this time last year. The photography world was taken by storm from the like of Sony, Pansonic, Hasselblad, Tamron and many others. While not everything pushed boundaries, some apps and products were wholeheartedly adopted by the photographers/staff here at SLR Lounge as tools we'll be boldly taking from 2017 to conquer 2018. Here is a dose of those aforementioned tools:
*In no particular order
Armory For 2017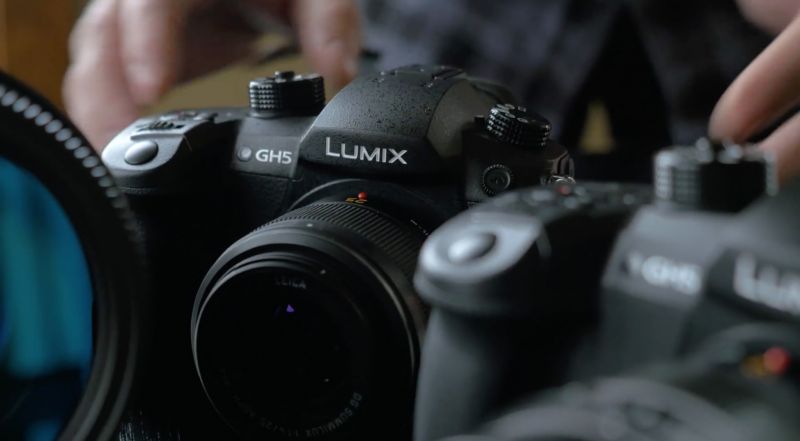 A departure from his favorite gear of 2016, Wendell has chosen two mirrorless heavy hitters for 2017. The venerable Panasonic GH5 doesn't require much of an introduction. The GH5 is upgraded in every regard to the GH4. Packed with features,  Lumix DC-GH5 provides an outstanding imaging platform for video shooters who demand best. Wendell had this to say about the GH5, "The GH5 pushed the industry forward by offering a camera with a set of features that could demand a price well beyond its $2,000 price tag. It's not perfect but, it keeps the competition on its toes and consumers win". 
Link to Wendell's Favorite:
When asked to say something about her choice Holly had this to say, "Fuji's X-T20 APS-C camera is one of the best bargains in mirrorless. Image quality rivals some full frame cameras and dynamic range, though not quantified by DXO, is impressive. It has much in common with its professionally-specced brethren, the X-T2, and while there are some features that would be missed if one were to downgrade it is no less full-featured. It even bests the X-T2 in some respects, notably the fact that it features a touchscreen."
Link to Holly's Favorite:
Even though long-standing photographic giants blame Godox for their downfall, photographers who have made the switch to their system (or one under the many other names), have been thrilled. One outlier in Godox's lineup tends to be the pocket strobe, the AD200.
Shivani had this to say about her favorite gear of 2017, "Long gone are the days where you'll need to carry three flashes with you in order to overpower the sun or shoot in harsh daylight. With options out there like the Flashpoint Xplor (600 w/s) and the Godox AD200 (200 w/s) you get the power of a Profoto B1 and B2 at a fraction of the cost."
Link to Shivani's Favorite:
The revival of Polaroid has to be one of the best comeback stories of 2017, if not in the last several years. With the remains of the house that Land built, Florian Kaps, along with André Bosman and Marwan Saba, founded the  Impossible Project with the goal to revive the instant film formula and resurrect instant film photography, against improbable odds.
Earlier this year, the largest shareholder of the Impossible Project acquired the Polaroid brand and the intellectual property associated, effectively bringing together both the instant film company that rose from its ashes and the name that has become synonymous with instant film. Starting off strong, the new Polaroid Originals released its first camera the OneStep 2 – Brittany's favorite camera of the year.
Link to Brittany's Favorite:
Compatible with their Inspire-line of drones, the Zenmuse X7  from DJI is an innovation in the world of drones.  Being the first dedicated drone camera to utilize a Super 35 sensor, the 24-megapixel sensor is capable of 6K/30p raw video output.
The X7 sensor is larger, yet weighs less than its predecessor. A departure from the 4/3 sensor to the Super 35mm brings the DJI equipment into cinema-level territory.
Ryan had this to say about his favorite product of the year among others, "I'd say innovation that listened to its customers was key for me, and very close to that the ability for these products to allow for educational impact. Sony, DJI, and insta360 are companies that keep your head on a swivel and stay on the tip of the spearhead in this business."
Link to Ryan's Favorite:
Marlon: The Sony A9 is my choice for gear of the year because it checked off almost all the gripes I've had about other bodies in the same line:
Better Handling: The Sony A9 features a wider body, deeper grip, and more physical controls the A7's. Besides experiencing less hand fatigue the camera is much quicker operate no matter the mode.

More Powerful: in terms of performance the A9 with its new sensor and larger capacity battery, remains compact while outperforming the 1dx Mark II and Nikon D5 at a blazing 20fps with comparable autofocus tracking to boot.

No Blackout: For the feature that really makes me love this camera the most, is it's hi-res EVF that never blackouts. This is an incredibly useful update that gives a mirrorless camera, in my opinion, the best feature from traditional OVF's.
Link to Marlon's Favorite: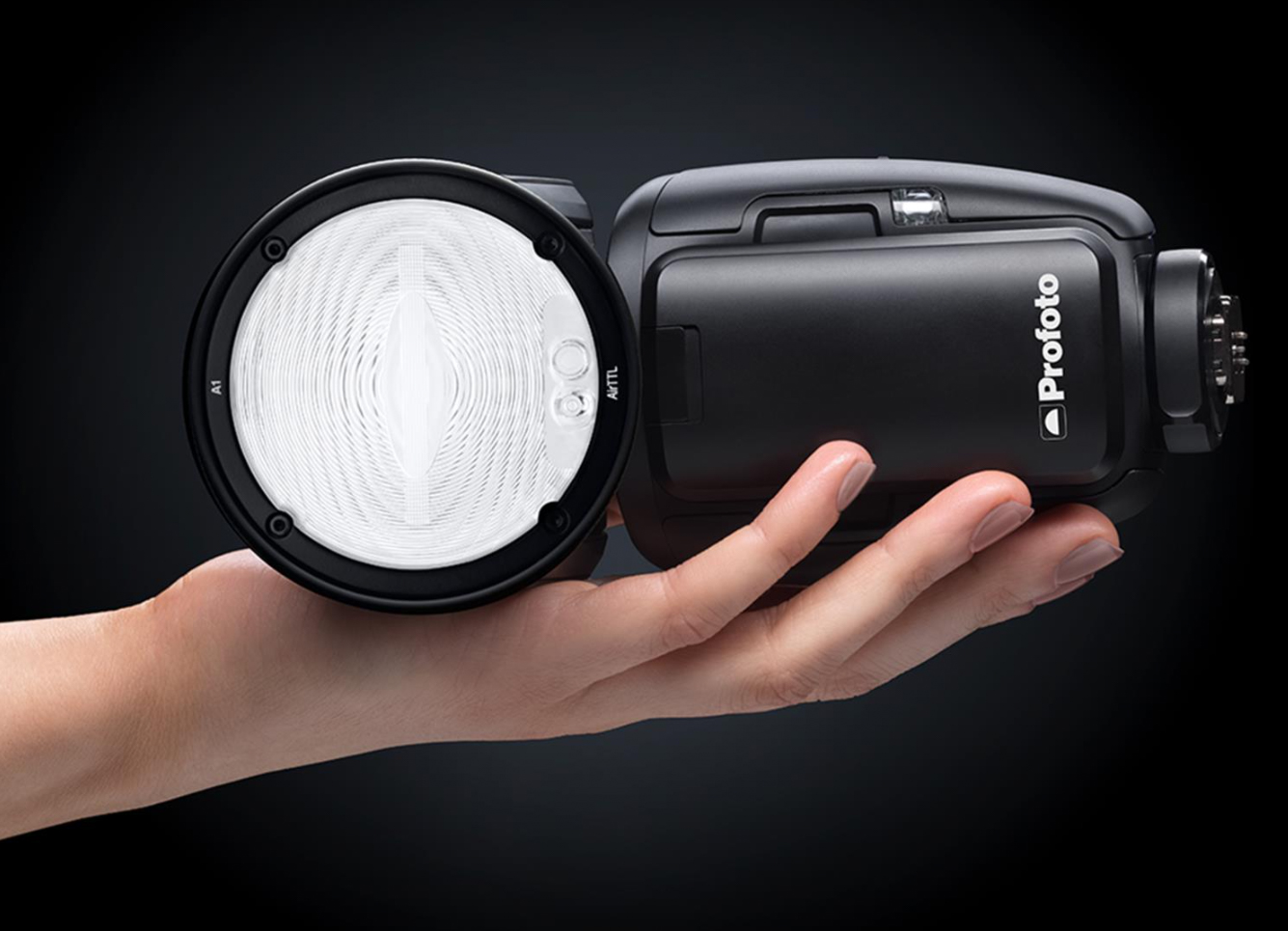 Profoto were the actual pioneers of battery-powered TTL monolights roughly 4 years ago and since then they have consistently sought to not only introduce new ways to assist the working professional, but to provide new and better solutions to age-old problems. When the B2 entered the scene it which reshaped how we thought about powerful lighting in a small package, and they year the  Profoto A1 seeks to redefine OCF.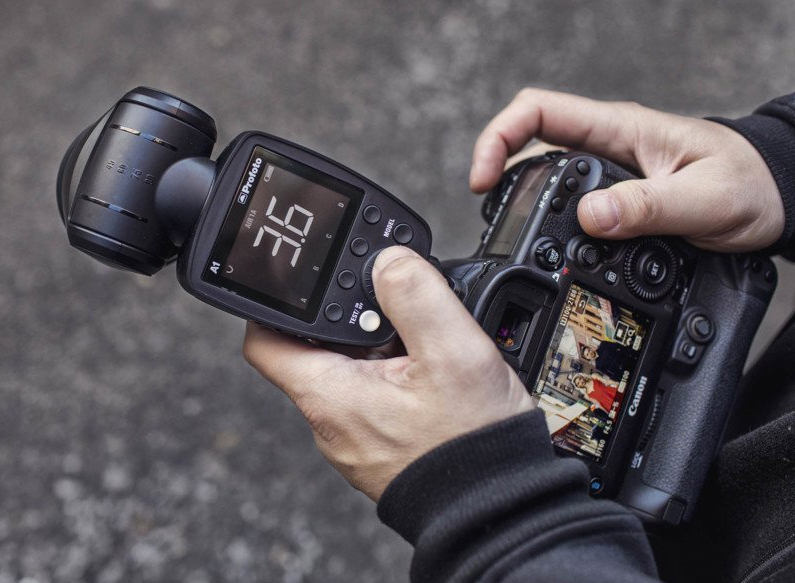 With a 9 stop range of power with 76 Ws output, the Profoto A1 is significantly more powerful than name-brand units from the likes of Nikon or Canon. The A1 is the self-proclaimed 'the smallest studio strobe' in the world. A bold statement, yes, but it is a statement backed by the power and constancy of  Profoto. It has won the hearts of those who have used it including Pye.
Link to Pye's Favorite:
There is a valid reason why the photographic community is in a whirlwind about Tamron's offerings. Tamron's SP series aims to compete optically with top shelf Canon L and Nikon NIKKOR ED lenses. Short for 'Superior Performance,' these top-of-the-line lenses are developed with high-resolution standards in mind, providing superior optical performance, faster autofocus, and excellent image stabilization over previous generations.
The SP 70-200mm G2 is significantly less expensive than the CaNikon alternatives without compromising on performance, build or image quality; it is a (loud) statement from Tamron, effectively saying they are here to play ball.
Link to Justin's Favorite:
Kish: No one can deny 2017 belonged to Sony. For every challenge posed by the pillars of photography Sony delivered a message. The most important message of all was that Sony proved for itself and for others to follow, that anything DSLRs could do mirrorless cameras could do too, and often better. While not perfect, and while they cannot afford to rest on its laurels, the company is singlehandedly pulling the entire industry forward, with the success of some of the others dependent on that.
The A7Riii, to me anyway, is the most polished piece of mirrorless inventory Sony has every produced. It showed that they are beyond a megapixel race and are now beginning to focus on refinement. Finally this is a high resolution mirrorless which gave answers to all the questions – dual card slots, high capacity batteries, USB-C, pixel-shift and more. Unlike the D850 this isn't a 'caveat camera,' as it pairs performance of the best DSLRs with the convenience of mirrorless. I've shot Nikon since birth (with stints of Minolta), and the A7Riii is the unit that has made me, finally, adapt a new system.
*If I had to pick another it would be the Leica M10 – deserves an honorable mention
Link to Kishore's Favorite:
CONCLUSION
As we enter the new year, we look forward to all of the projects and ever-expanding ways we will grow as both a person and a creative. New products will be released this upcoming year that could completely change the game. As always we will be here bringing news, thoughts, and insight to you.
Justin Heyes
Justin Heyes wants to live in a world where we have near misses and absolute hits; great love and small disasters. Starting his career as a gaffer, he has done work for QVC and The Rachel Ray Show, but quickly fell in love with photography. When he's not building arcade machines, you can find him at local flea markets or attending car shows. Explore his photographic endeavors
here
. Website:
Justin Heyes
Instagram:
@jheyesphoto