We have some exciting news for you! If you purchased a workshop on SLR Lounge, you can now stream that workshop directly on our site, anytime and on any device*.
This has been one of our most frequent requests from the community, and we're excited to bring you this new feature.
Why Stream?
When you purchase a workshop from our store, you now have the option to download the files, to stream the content, or do both. Many of you will find streaming more convenient than downloading these large HD Videos on your computer since the large downloads can sometimes take a while.
Plus, getting these large downloaded files onto mobile devices is less convenient than simply logging in to stream.
Lastly, you now have a place to comment on each video, ask questions, and interact with like-minded photographers from around the world.
How Do I Access This Feature?
Log into the same account in which you made your purchase.  If you do not have an account, make a new account using the same email address that you used to make your purchases and the system will automatically link up when you confirm your email address.
Locate the Workshop in our Education Tab and click on the workshop.
Alternatively, you can find the workshop you purchased in the store pages and click the "stream now" button as you see below.

FAQs
What if I don't see it on my account?
If you do not see that your purchase is made available for streaming, please be sure to confirm your email address so that your purchases are properly linked with your account (you can always resend your email confirmation from your Account Settings).
What do I do if I don't have an account?
If you checked out as a guest, please create an account with the same email you made the purchase with and confirm your email.
What's the difference between streaming and SLR Lounge Premium?
With Premium, you are able to stream all of our workshops for a recurring annual fee. However, if your account expires, you no longer have access to the content.
If you purchase a workshop in the store, you own the workshop forever and you are able to download the files or stream it at your convenience. If you are not a premium member, you are not able to stream workshops that you have not purchased.
*Note: Workshops available to stream excludes discontinued workshops, i.e. workshops that are no longer listed in our store.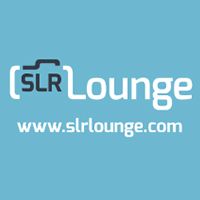 SLR Lounge Official
Articles by SLR Lounge Official are created by multiple authors. They represent official announcements by SLR Lounge.