Photographer Quang Le has only started shooting 5 years ago while attending college, but since then, he has garnered an impressive clientele list in the fashion and music industry. He has worked with companies such as Vans, LRG, Nike, Atlantic Records, and Skull Candy. He has also shot well-known artists such as Snoop Dogg, Gym Class Heroes, Panic! At the Disco, and T-Pain.
We had a chance to sit with Quang to talk about how he got started in photography, his involvement in the creative process with his clients, how he cultivates relationships throughout his career to open doors, and what makes him stand out from the crowd.
Hope you enjoy the interview and be sure to stop by Quang's website at Photos a la Quang.
The Interview Video with Quang Le
Quang Le's Portfolio
All images are copyright Quang Le and displayed with his permission.
About Quang Le
"Southern California native , Quang's upbringing on sci-fi movies, punk rock, and pizza is reflected in the energy of his work. After high school Quang worked at a friends comic book shop while being a roadie for the band The Aquabats and it was during this time Quang developed an interest in photography and around 2003 friends of his at the clothing line RVCA and New Image Art Gallery recognized that it was something Quang should pursue. That advice was something that Quang took quite to heart and since then Quang has shot campaigns for RVCA, LRG, Nike, Stussy, Stance, Skullcandy, Monster Cable; artists ranging from Gym Class Heroes to Gucci Mane to Steve Aoki. Quang still resides in Southern California just 20 minutes from his moms house."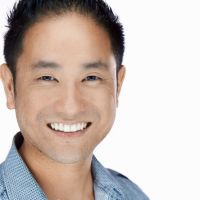 fotosiamo
Joe is a fashion and commercial photographer based in Los Angeles, CA. He blends creativity and edge with a strong style of lighting and emotion in his photographs.