It's that time of year again! The time when the little kid in us starts to think of all the shiny new toys we would be asking Santa to bring us. All the things that we really want but know that we cant afford or justify spending the money on right now. We all do it. Some of the things we need, but other things we simply just want. There's always at least one thing every year that we would love to just have magically appear under the tree come Christmas morning. It's usually expensive, and it's usually something that we could easily survive without. We do things like leave notes around the house, little hints on the fridge, trying anything we can to get someone to hopefully notice it. I'm sure there are a few lucky ones out there that aren't on a budget, or don't have kids to buy for, but for most of us our wish list usually ends up staying as just that…our wish list.
As photographers, our wish list is usually never cheap, and that's a big reason for it being called a wish list. Whether it's a new camera that we would love to add to our bag, a new lens that will look amazing, or even just a new bag. All of us at SLR Lounge wanted to share with all of you one item on each of our wish lists that we hope will magically appear under our tree this year. If not, then it's going to take us buying these things for ourselves, and there's no fun in that.
Jay Cassario
[avatar user="JayCassario" size="medium" align="left" class="nopin"]
There are a lot of things on my list this year that I need, but the one thing that is at the top of my "Wish" list is the Nikon Df. I've went back and forth on whether or not I wanted one or not, but I can't help but love this camera. The D4 sensor at a sub $3k price tag, in a camera body that smaller and has a pretty killer 35mm FM body look to it. All the reviews I've read so far state that the settings aren't hard to change on the fly as you might think with the dials, and that was my main concern. My chances of getting it from Santa, AKA my wife? Not likely.
Matthew Saville
[avatar user="matthewsaville" size="medium" align="left"]
What I really wished for this year was something along the lines of a Sigma 24mm f/1.4 that is on par with their awesome 35mm f/1.4 ART, or a Sigma ~16mm f/1.4 DC ART (for crop sensors)  However since neither of those two lenses has surfaced just yet, for 2013 my number one wishlist item is the new Pentax K-3.  As a wedding photographer, over the past 10 years or so I've worked hard to build up my equipment and by now I'm pretty happy with what I've got.  However my hobby is adventure photography and astro / "star scape" photography, and right now the Pentax K-3 seems to be a very ground-breaking, exciting new camera in this field.  While Canon hasn't developed a "7D mk2" yet and a Nikon "D400" may never come, the Pentax K-3 seems to be the only serious contender for photographers who want a portable yet rugged and powerful camera body.  Maybe if I were more of a traditional / "roadside" landscape photographer then my wishlist would include a Nikon D800 and a 14-24, but on long backpacking trips in the wilderness I prefer to pack as light as possible.
Pye Jirsa
[avatar user="chinopye" size="medium" align="left"]
I would say the Sony A7R is at the top of my list. Having such a powerful camera in such a small form factor is an absolutely delightful thought. I know I'm not alone on this one.
Joseph
[avatar user="josephcha" size="medium" align="left"]
Mine would be a movi stabilizer. It has incredible versatility and stabilization for literally any situation. Specifically the Movi m10 Freefly System seen here.
Anthony Thurston
[avatar user="AnthonyThurston" size="medium" align="left"]
The item at the top of my christmas is a set of the new Phottix Strato TTL triggers. These little triggers are a huge step up from the NPT-04 ones that I currently use. Not only are they fairly cheap, but they look sexy on top of a camera too.
Christopher Lin
[avatar user="Topherlin" size="medium" align="left"]
I've never been able to justify the Canon 85mm f/1.2L II USM lens with how amazing the 70-200 Mark II looks, feels, and functions.  But that bokeh and unique look at 1.2 through 2.0 is something that's starting to top my wish list.
Lucy Bartholomew
[avatar user="lucybartholomew" size="medium" align="left"]
The Palma Satchel is at the top of my wish list. This beautiful satchel is simple, stylish and elegant. Perfect for 'smarter' jobs when a bag is required to be by my side, such as weddings. It holds a DSLR and 2 lenses, plus it has space for an iPad, everything I could need at one time. I love the vintage look and as it's made of leather, I know it will be durable and look even better as time goes on. I have a stunning Kelly Moore bag which has become my staple kit bag, but I 'need' something smaller and more portable, for which the Palma will be perfect!
Tanya Smith
[avatar user="Tanya Smith" size="medium" align="left"]
The Canon EF 100mm f/2.8L IS USM Macro Lens is at the top of my list. I'd like to have this lens for product photography and detail shots for weddings and even newborns. I'm also hoping it will work just fine as a portrait lens, since the other lens I carry is a Canon 24-70mm f 2.8 L II. I need a longer focal length and a macro, so this fills both of those needs, right?
Michelle Ford
[avatar user="michelleford" size="medium" align="left"]
If i only had to pick one thing, I would pick the canon 24-70 f/2.8L II. I NEED it. My current 24-70 just doesn't cut it.  I'm not happy with the image quality and the sharpness.  I've been relying on prime lenses to make up for it but that can sometimes be cumbersome and inconvenient.  In the meantime my friends are bragging about how much happier they are with their new 24-70.
Joe Fotosiamo
[avatar user="joefotosiamo" size="medium" align="left"]
For my Xmas wish list, I'd like to get a Sony a7R with both Zeiss lenses. The Zeiss alpha 85 and 135mm with adapter would be great, too. Seriously, though. I just love this camera. Superb quality in a small body. Ooh yea.
What's on your wish list this year?
We'd love to hear what you're wishing for this Christmas! Please comment and let us know below!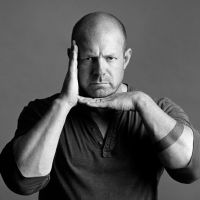 Jay Cassario
Jay Cassario is a fulltime photographer from South Jersey, owner of the multi-photographer wedding and portrait studio
Twisted Oaks, and Brand Ambassador for Leica Camera USA. WEBSITE:
Jay Cassario Personal Facebook:
Jay Cassario Business Facebook:
Twisted Oaks Studio Google Plus:
Jay's Google + Twitter:
@JayCassario