In our SLR Lounge Awards platform, the goal is simple: to grant distinctive, reputable awards to honor excellence, creativity, and audacity in photography.
Over the past year and a half, we've been honored with thousands of incredible submissions in the wedding categories; and now, by popular community demand, we're expanding our categories to include Landscapes & Cityscapes!
Landscape & Cityscape Submission rules
All images submitted to this category must be Images of landscapes at any time of day, including nightscapes, or images of urban cityscapes. This category excludes close up images, including those of architecture, animals/wildlife, and people. While people and wildlife can be present in these images, they should not be the focus of attention or the subject of the photograph.  Click here to submit.
How will this category be scored?
The Landscape & Cityscape category will be judged using our standard weighted system, with the criteria weights broken down into the following:
Composition: 35%
Lighting 25%
Artistry: 25%
Post Production: 15%
Photo by Matthew Saville, www.matthewsaville.com
What awards are available?
As with our Wedding Awards, our Landscape Awards will consist of the following distinctions: Ascent, Summit, and Apex.
Submissions are open now so you can click here to submit your first landscape or cityscape photo! We can't wait to see everyone's stunning images and wish all the nominees the best of luck in the next round of judging!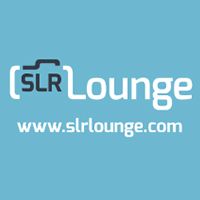 SLR Lounge Official
Articles by SLR Lounge Official are created by multiple authors. They represent official announcements by SLR Lounge.