We're bringing you our next artist feature from one of our May Winners of SLR Lounge Awards! These articles are meant to give the photography community insight into how our award winners created their business, grew their portfolio, and achieved excellence in the industry.
Zoltan Jambor, entered 4 winning images into our Awards submission earning him one Apex Award and three Summit Awards, in the Wedding Portraiture category. Let's take a glimpse into his creative process and learn what tools and ideas have inspired him along the way.
What made you decide to focus on Wedding Photography?
I "tasted" wedding photography by chance but what I've discovered made me stay. At the very beginning, I used to shot everything, street, portraits, animals (ok, not wild ones), concerts. But from all these, wedding photography made me to really get into photography. I discovered that I liked it because it was so complex that if done right, I did not feel the need to shoot anything else.

At the beginning of your career, what is the single biggest thing you did to help you get your business off the ground?
Right at the beginning, in the first year or two, it's hard not to imitate a photographer (or more than just one) that you admire. I think we (me and my wife) were lucky to discover the right ones to inspire us.

Is there a type of marketing that you have found more successful than others?
The best marketing is to let our personality shine through your work. Focus on honesty and originality, both on your blog texts and imagery. It's funny when someone recognizes the mood I was in while shooting a wedding only by seeing the pictures on our blog. I have a twisted kind of humor and sometimes I'm obsessed with the smallest details. This sometimes shows up in my work. I like simplicity and minimalism, that's why I try to transmit the most feelings with the fewest pixels.

How many lenses do you typically bring with you on a wedding shoot?
I think my bag is too heavy and I think I could get 80% of the results with 30% of my actual gear. But I like to have everything handy, just in case. I usually have 6 lenses with me:

How are you constantly evolving and pushing forward your style and quality?
I get bored pretty quickly by doing the same thing over and over again. That's why I've been through several changes that kept me going. I started with dramatic, fashion style, then I moved to a cleaner look and concept, than to a softer, retro and now I'm really into minimal, abstract, high contrast, tons of BW. And I think I'm here to stay.
See more of Zoltan's work on his Website & Facebook and view all of our June 2017 Award Winners here! Don't forget to submit your image before July 21st  to be considered for our July 2017 Award Winners!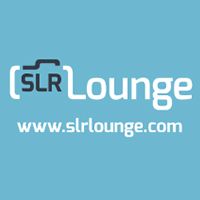 SLR Lounge Official
Articles by SLR Lounge Official are created by multiple authors. They represent official announcements by SLR Lounge.