We're bringing you our next artist feature from the September winners of SLR Lounge Awards! These articles are meant to give the photography community insight on how our award winners created their business, grew their portfolio, and achieved excellence in the industry.
Ralf Czogallik, an award-winning wedding photographer and wedding photography workshop instructor based in Limburg, Netherlands, entered an award-winning image into our Awards submissions, earning an Apex Award in the Wedding Portraiture category. Let's take a glimpse into his creative process and learn what tools and ideas have inspired him along the way.
1. Your clients hire you for your specific vision. How would you define that vision or approach to your photography?
I like to surprise my clients and make their wedding photos with a different view and perspective by shooting outside of the box. It's also important for me to connect with my clients. That is always the first thing I say when I meet them. I can only document their wedding if there's a connection. Furthermore, I do not want to follow trends, but set them in some sort of way, and be different. Of course, that is very hard because almost every image has already been done somewhere at some time. I love to make photos that people keep on looking at. Also, my clients book me not only for my images but also for my humor, social skills and fun factor, so I think it's a combination of those things.
2. At the beginning of your career, what is the single biggest thing you did to help you get your business off the ground?
That was a hard one to answer. It was a combination of things. Photography was not my day job at that time (6 years ago) and I was working for a dog food company when I was laid off a couple of days before Christmas. (I guess I was focusing more on my own business.)
To some people, this would be horrible news, to get so close before the holidays, but my wife gave my two options: Be miserable working for a boss again, or follow my dreams and become a professional photographer. Needless to say, I chose the last option. and from there on it gave me freedom to evolve and boost my photography to create my own style and workflow. So, thank you very much, Ilona (my wife), for your support and help!
3. What's one tool you use (software, app, etc) that helps you daily in managing your business?
I currently use 17Hats to manage my clients and all the email that comes in. We get around 200+ inquiries every year, but we only book 35 weddings a year. Because we do a lot of destination weddings throughout the world it is necessary to manage everything: Flights, car rentals, etc. So, there are a lot things to manage. Otherwise, the best software I use is Adobe Lightroom.
4. What marketing advice would you give those starting out in the Wedding Photography industry?
Be yourself! This is one of the most important things I can say. And make sure that every image you post on social media is almost perfect! Your vision and mindset will reflect in everything that you do. People will notice that and when you open up (in every way) you can make it personal. Identify yourself with your clients and make sure you use that knowledge in your marketing outreach.
5. Do you have a favorite accessory that you use to get the shot?
Probably the most used accessory in my camera bag is my Canon 600 flash with MagMod modifiers. I can't leave home without them! I use them not only in creative shots but also on the dance floor, or in very dark places.
6. How are you constantly evolving and pushing forward your style and quality?
I go to workshops and conferences at least twice a year, not only to learn and improve myself, but also for inspiration and to feel the wedding vibes that are all over the world. Also, when I teach workshops, I learn a lot from my students. It amazes me sometimes of how little I know. So much to learn and to do, even still. My style evolves all the time and I love to use technology in my photos, like drones, unconventional light sources, mirrors, and other stuff. I really love this!
See more of Ralf's work on his Website & Facebook page and view our latest SLR Lounge Award Winners here!  Don't forget to submit your images before October 31st  to be considered for our October 2017 Award Winners!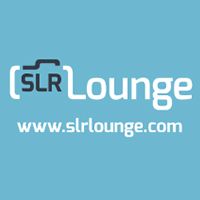 SLR Lounge Official
Articles by SLR Lounge Official are created by multiple authors. They represent official announcements by SLR Lounge.