We're bringing you our next artist feature from the May winners of SLR Lounge Awards! These articles are meant to give the photography community insight on how our award winners created their business, grew their portfolio, and achieved excellence in the industry.
Liam Crawley, part of a multi-award-winning international husband-and-wife wedding photography team based in Cheshire, England, entered a winning image into our Awards submissions, earning an Apex Award in the Wedding Portraiture category (for May). He was also voted in the top 10 of our Top 150 Best International Wedding Photographers in 2016. Let's take a glimpse into his creative process and learn what tools and ideas have inspired him along the way.
What do you feel like is the single biggest differentiation between you and other photographers/studios?
Wedding photography is subjective, so I think it would be wrong for any photographer to say they stand out from other photographers because they can nail a certain technique better than the rest. I think the single biggest element which sets us apart from the rest is quite simply 'us' as people — we're all unique as human beings and therefore we all have it within us to be unique creatives; you just need to love and accept who you are, embrace your eccentricities, and let your personality come through in your image making.
Now that you are established, what is the key to your ongoing success?
I think the key to much of our success lies in the way in which we shoot our bride and groom portraits. It has always been my goal in this industry to be different, to put my stamp and personality in to the pictures I create. I find this to be quite difficult when shooting in a documentary style as everything is moving so quickly. However, when it comes to bride and groom portraits you can slow down, be more considered in your posing and composition and really let your imagination come to life. There are so many great wedding photographers shooting awesome documentary now and with the exception of a few, it's tricky sometimes seeing something that is totally stand out from the rest. We mainly show portraits on our website as they are more of a representation of our uniqueness as a company, and it is this point of difference which generates most of our inquiries in a saturated market. Oh, and my wife Bee, aka 'The Wediting Queen of England,' she's the organized one of the Crawleys! Without her, I'd still be bumming around like an eternal student.
How did you get your first paying client?
I teamed up with my brother back in 2002 and opened a high street studio called Photogenics. I cringe when I think about this name and the terrible font we used for our sign! What were we thinking? Back then, I specialized in fine art landscape photography and randomly a gentleman from the National Trust popped in and offered to commission me to shoot a nearby country estate and castle. This was like my dream commission back then! I was paid upfront; however, my style was a bit dark and moody back then and they ended up not using any of my images!
What is your favorite lighting accessory?
When god created earth, he created the SUN! After the sun I'd have to say my Dedolight Ledzilla. I love this light as I like to work quickly and rarely have the patience for flash. The Ledzilla is a daylight balanced compact zoomable and dimmable LED light that fits in the palm of your hand. It's super handy and I love the fact you can actually see what you are shooting, a luxury we don't get with flash.
What type of presets do you use, if any?
VSCO, tweaked by the "Wediting" Queen.
Do you have a favorite place for inspiration/education?
I live in the heart of Delamere Forest in the UK. I'm a bit of an introvert and love nothing more than a walk amongst the trees. This is my safe place and the place in which I feel most inspired. Being part of a huge wedding community here in the UK has been an awesome source of knowledge and experience. The wedding photography community in the UK isn't as closed as it used to be, and I'm lucky enough to have many friends all over the country and we regularly help each other out and share knowledge.
See more of Liam's work on his Website & Instagram and view our latest SLR Lounge Award Winners here!  Don't forget to submit your images before August 21st  to be considered for our August 2017 Award Winners!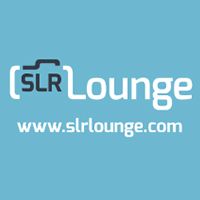 SLR Lounge Official
Articles by SLR Lounge Official are created by multiple authors. They represent official announcements by SLR Lounge.