We're bringing you our next artist feature from the May winners of SLR Lounge Awards! These articles are meant to give the photography community insight on how our award winners created their business, grew their portfolio, and achieved excellence in the industry.
Jim Pollard, an incredible New Zealand wedding photographer, entered the above winning images into our Awards submission earning him an Apex Award in the Wedding Portraiture category. He was also voted one of our Top 150 International Wedding Photographers in 2016. Let's take a glimpse into his creative process and learn what tools and ideas have inspired him along the way.
Who are some of the people that you looked up when you entered the industry and why?
I guess the only people I was aware of at the time were local photographers, then maybe national New Zealand photographers. So I guess at that time anyone who was doing what they loved and could make a living from it was a bit of a hero to me. To be honest, I didn't really realize there was a larger international community of photographers and so I had no idea about the big name heroes of the industry. But there were certainly a few New Zealand photographers I looked up to and still do to this day as role models. such as Si Moore and Soph Bayly would be 2 good examples there.
At the beginning of your career, what is the single biggest thing you did to help you get your business off the ground?
I think the biggest thing for me back at the start was being aware of what I wanted to shoot, how I shot it and how I edited it. I'm a huge fan of doing what it is you love with the view that somebody else will want it too. Not only is it a great way to enjoy your business, but when you get the right client along that loves what it is you love, it becomes an emotional decision rather than a financial one. You also need to work hard, really hard. You need to work really hard getting your name out there in the local market. I was the first photographer to have a cool car with my company logo on it.

We have a 1970 VW Beetle that I'd park at every wedding and everyone would know it was me shooting (or rather it was the guy with the cool car). You also need to work hard to hone your craft, get really good at shooting in all conditions and situations. Getting your business off the ground isn't an overnight thing, getting a camera set up, a website and a laptop with a bunch of hero presets does not make a business alone.
What social media tip would you give to beginners looking to gain recognition?
This is such a hard thing to answer nowadays. I think things have really changed fast. The obvious one is to post really good consistent content on a very regular basis and I would say the principal platform for that would be Instagram.

When I started it was predominantly Facebook, maybe a little Flickr though that was on its last legs. Facebook too has changed though, the like-minded groups have all swollen in size and so it's easy to become lost in those now. It really comes down to what your overriding goal is though. To be insta-famous or to have a really really good solid, sustainable business with longevity, you can have both of course, but our focus is on the latter.
If you had to select only one lens to shoot with, what would it be and why?
The popular answer here would be to shoot with a prime lens. So that being said, I'd say the Canon 35L Mark II, a super sharp lens that's flexible in pretty much any situation I encounter at a wedding.

The other answer and probably not as popular would be the Canon 24-70L Mark II. This is my go to lens when I'm short on time or space i.e. on a heli shoot on a small rocky mountain top with no room to zoom with my feet. This lens focuses fast and sharp, it never lets me down. I could easily shoot an entire wedding with just this lens. And I actually have done on a few destination weddings.
For a typical shoot, how much time do you expect to spend in editing to finalize your imagery?
I shoot about 3500 frames per wedding. It takes me typically about 2 to 3 hours to cull that down to 700ish frames. I'd say it takes me about 8 to 10 hours to edit that lot and maybe another 30 minutes to then create a slideshow. So I guess 2 days per wedding of post work.
How are you constantly evolving and pushing forward your style and quality?
I think I'm always tweaking my editing slightly, I find I really have to deal with the different light from around the world. Shooting in the mountains here in New Zealand offers totally different tones and contrast to shooting in say Bali and the Tropics. So straight away I have to evolve my work for that reason.

I also get bored quite easily. I do most of my shooting around where I live, and even though the scenery is some of the most stunning in the world and I'm blessed to be able to shoot where I shoot, it's very easy for it all to look a bit same same after a while. So I look for different ways to use the light and shadows and to frame the images. I also thrive on shooting overseas as this gives me not only variety but means when I return to my backyard I'm super excited again too.
See more of Jim's work on his Website & Instagram and view all of our June 2017 Award Winners here! July submission is now closed and we are in the process of being chosen. Don't forget to submit your image before August 21st  to be considered for our August 2017 Award Winners!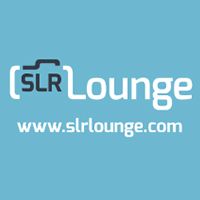 SLR Lounge Official
Articles by SLR Lounge Official are created by multiple authors. They represent official announcements by SLR Lounge.