We're bringing you our first artist feature from the May winners of SLR Lounge Awards! These articles are meant to give the photography community insight on how our award winners created their business, grew their portfolio, and achieved excellence in the industry.
First up we have Fabio Mirulla, one of our SLR Lounge Top 100 Photographers hailing from Italy.
Since I was young I began to appreciate the beauty of the landscapes that surround me, so loved all over the world, so when in 2005 I started working as a wedding photographer in Tuscany, I tried to provide services in which the beauty of the places would exalt and make unique (thanks to the play of lights) your special day.

My photography will look as through the keyhole, it will never be invasive or blatant; will capture moments and emotions (always on tiptoe) with the privileged point of view of those who share your happiness, but with years of experience in photographic services on his shoulders.
If you had to select only one lens to shoot with, what would it be and why?
Almost surely my choice would be 35 mm. It is my first lens and I always have it in one of my 2 camera bodies.

In the past I shot some weddings using only this lens, I find it perfect for most of the situations you can find during a wedding day, it allows to create beautiful portraits being close to people and it also has the right field of view to shoot situations with more people.
Do you have a favorite place for inspiration/education?
I take inspiration everywhere, from everyday simple things to art that Italy is surrounded by. To relax and find inspiration when I can I take my Vespa and drive in the Tuscan countryside that is a few kilometers away from my town.
Check out more of Fabio's work on his Website and Instagram.
See all of our Apex Award Winners from May 2017 click here! June submission is now open to the public so get to submitting and earn the recognition you deserve.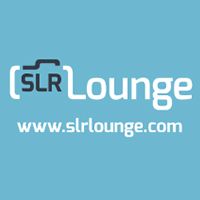 SLR Lounge Official
Articles by SLR Lounge Official are created by multiple authors. They represent official announcements by SLR Lounge.