The "SLR Lounge Awards Artist Feature" articles highlight SLR Lounge Awards winners, some of the very best wedding photographers around the globe. They are meant to give the photography community insight into how SLR Lounge's award winners started their business, grew their portfolio, and achieved excellence in the photography industry.
This article features Debbie Kelly of Debbie Kelly Photography. Debbie is a wedding photographer based out of South Africa. She entered her award-winning photograph into the wedding photojournalism category in October and earned an Apex Award, a level reserved for those whose photographs are selected by SLR Lounge's curators from the top 1 percent of submissions. Here's a look into Debbie's approach to wedding photography!
How would you define your approach to wedding photography?
I love being able to capture the emotion of a moment, while also enjoying dramatic wide angles and playing with light. I get excited about documenting not only the finer details on a wedding day but also those little unscripted moments happening in between. Over the years I've found myself being pulled more towards the photojournalistic side of the wedding day, always looking for those hidden gems behind all the fuss and frenzy of the day. I also try to keep in mind that every couple and their wedding day is unique so I strive to capture each couple's story in a creative and fresh way.
What would you say is the single biggest thing you did to help you get your business off the ground?
The biggest thing I did for my business was to gain as much experience and knowledge as possible by second shooting every chance I got. This way I ended up shooting my first wedding with confidence and produced a quality product for my clients, and that led to word-of-mouth referrals.
Is there a type of marketing that you have found more successful than others?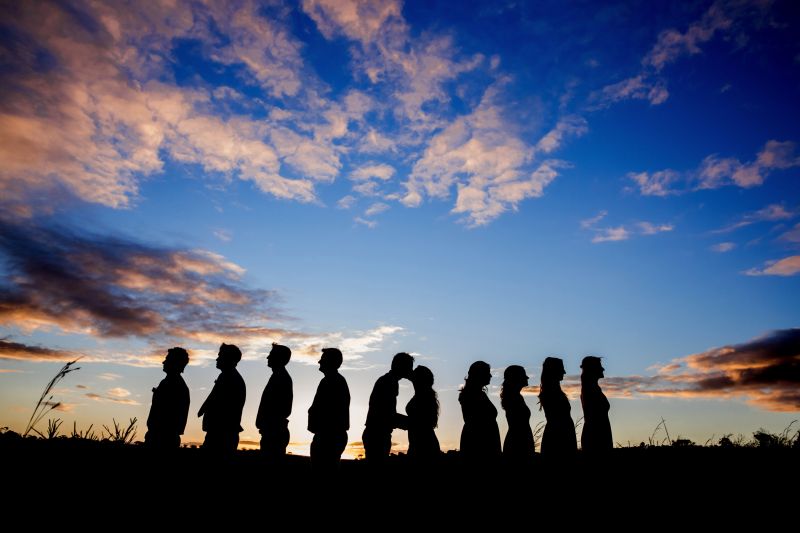 I would say my website has probably been my biggest marketing tool. I post weddings that are full of emotion and that tell the story of the day. I feel that this strategy definitely helps to make up a potential couple's mind when choosing a photographer.
If you had to select only one lens to shoot with, what would it be, and why? And Do you Have a Favorite Accessory That Helps you on a Wedding Day?
I get ragged quite a lot for saying this, but I've learned over the years that even if everyone is doing things a certain way you need to stick to what works for you. And the Canon EF 24-70mm 2.8L II definitely works for me. It's such a versatile lens; I probably have it on my camera for 90 percent of the day. I love the fact that I can shoot the scene wide, and if I spot a moment happening I can zoom in and capture it without having to run over and possibly miss the moment.

As for the second question? Yes! That would be my hubbie, Shane. I'm fortunate to have him as my second photographer. There is never a dull moment when he's around! We are always full of jokes, which creates a fun and relaxed atmosphere for the couple.
You can see more of Debbie's work on her website; check her out on Facebook and Instagram as well! And you'll be able to see her live on  Facebook on Tuesday, December 19, at 11:00 a.m. MST.
Check out the latest SLR Lounge Apex Award Winners here. Don't forget to submit by the December 31 deadline to be considered for SLR Lounge's December 2017 awards competition. And remember that anyone can sign up for an SLR Lounge account for free and submit, but Premium Members are able to submit up to 3 photographs each month!
All photographs are copyrighted by Debbie Kelly of Debbie Kelly Photography and have been used with permission for SLR Lounge. Do not copy, modify, or re-post this article or the included photographs without express permission from SLR Lounge and the artist.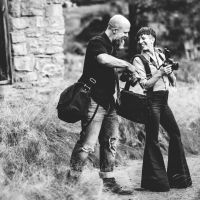 Amii & Andy Kauth
Amii & Andy are a wife and husband team of rad portrait and wedding photographers (Sunshine & Reign Photography) who absolutely love life and are generally just stoked! Yeah! When they aren't photographing or writing and teaching about photography, you'll find them off on a seriously legit adventure with their little ones, lifting weights in their garage, training jiu-jitsu, refining their archery skills, or surfing every chance they get. And on the rare chance they escape off on a "date night"? Yep! They'll find a wedding to crash (true fact). Website:
Sunshine & Reign Photography
Instagram:
@sunshineandreign