We recently covered Skylum's release of the Airmagic software. Now, just a few weeks later, they've launched yet another product (or plugin rather) to enhance the workflow of users who want more creative freedom, but aren't quite ready to let go of Adobe Lightroom and/or Photoshop.
Luminar Flex (available now for $59) is a plugin that works alongside a variety of raw processing applications that gives you a selection of editing features and tools that you can use as either your primary choice for stand-alone editing, or as an addition to what you're already using.
In addition to Lightroom, Photoshop, and Photos for mac, the plugin also works with Photoshop Elements and Apple Aperture.
Who Is It For?
Skylum says Luminar Flex was designed with a scalable, adaptive user interface… one that's responsive and beautiful. In it, you'll find a powerful set of easy-to-use tools. They believe it can help all photographers, from beginners to professionals.
New photographers and mobile shooters will appreciate a simple approach using one-click Luminar Looks and universal tools like cropping, noise reduction, and image healing.
Casual photographers may start with those same Luminar Looks but will soon "graduate" to using Luminar Flex's purpose-built workspaces, which offer uniquely tailored tools to achieve great results quickly.
For passionate enthusiasts and professionals, workspaces and the full gamut of editing tools such as brushes, layers, blending modes, texture overlays, an editing history menu and much more herald a new generation of advanced photo editing possibilities.
"The Luminar Flex plugin helps photographers and designers of all skill levels create better-looking images in far less time. Thanks to its unique artificial intelligence and image-aware filters, great images are easier than ever."
"While our Luminar 3 software has been groundbreaking in terms of offering an all-in-one management and editing platform for photographers, we want it to be the best tool for everyone. That's why Luminar now comes in two distinct versions," says Skylum CEO Alex Tsepko. "The Luminar Flex plugin lets photographers continue to use their host software of choice, while taking advantage of Luminar's one-of-a-kind editing features, such as Accent AI, Golden Hour, Details Enhancer and AI Sky Enhancer."
Key Features
The plugin includes many of the features from the recently updated Luminar 3 including Accent AI, AI Sky Enhancer, Details Enhancer, Golden Hour (for enhancing photographs with a warm tone), LUT Mapping, Luminar Looks, and much more. When paired with Photoshop, Luminar Flex can be used with Smart Objects & Actions to give increased control over your image editing.
Also, Skylum have added several new Luminar Looks with this release, which act as a starting preset to give your images a quick, customizable starting point. Each month you can find new Looks in the Luminar Marketplace created by  Skylum and working professionals for free and purchase.
Where To Find Luminar Flex
Luminar Flex is available today for Photoshop, Lightroom Classic, Photoshop Elements, Photos for macOS, and Apple Aperture. You can purchase it through the Skylum website for $59. If you already own Luminar 2018 and / or Luminar 3, you'll receive a free copy of Luminar Flex via your "My Software" section in your Skylum account.
Read more about Luminar Flex on their website here and the User Guide here.
*All images used with permission from Skylum Software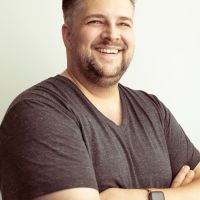 David J. Crewe
David J. Crewe is a full-time commercial photographer and Senior Editor with SLR Lounge. Based out of both Southern California & Las Vegas, Nevada. View his work and blog:
DavidJCrewe.com
Follow his Instagram:
@DavidJCrewe