Magic Lantern has long been producing mods to let Canon users get more out of their gear than the manufacturer built into their own products. By running their firmware from an SD or CF card, users are offered a bevy of new options for both still photography and video. Most recently, Magic Lantern forum admin and developer 'a1ex'  has posted of a piece of "proof of concept" code in the Magic Lantern forum that would allow Canon cameras to write 14-bit DNG files instead of the CR2 RAWs.
This advance in Magic Lantern technology has the potential to allow Canon shooters to join brands like Leica, Pentax, and others in recording lossless, compressed data in-camera. This would allow photographers to squeeze more images onto their cards and save on storage as well as granting DNG devotees savings in conversion time during post processing.
There is some controversy as to whether it's better to convert to DNG or stick with a camera's proprietary RAW format. As a lossless compressed format with metadata contained in the file itself rather than in a sidecar XMP file, it maximizes space and helps with file organization.
Additionally, Adobe has pledged to maintain DNG support indefinitely, so if your workflow, like many photographer's, lives mainly in Adobe's ecosystem it seems like a good option. In the event that proprietary formats aren't able to be read in the distant future, in theory DNG would have your back and ensure that you never lose access to your photographs. If Adobe is not your go-to for RAW processing, you may prefer to stick with CR2. Whatever your preference, Magic Lantern's new development seeks to make the choice faster and easier for you.
If tech is your forte, you can read the developer discussion here, and check out two sample DNG files captured with this method.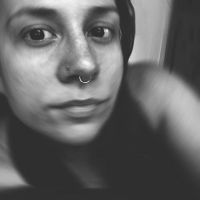 Holly Roa
Seattle based photographer with a side of videography, specializing in work involving animals, but basically a Jill of all trades. Instagram:
@HJRphotos