Dave Grohl. That's who always pops into mind when I think of Tony Roslund. A now calmer 90/2000s rocker that still maintains cool – someone I'd have a bourbon with. A self confessed third generation photographer who had his first job in the studio that he now owns, Roslund has a knack for keying into the things that appeal to the joyous and practical side of photography, and then sharing that.
We've previously featured some of his work, where he shows us how to make really clean, impressive looking DIY Diffusion Panels for about $30. This time, he's ditched the on location aid, for a post production process of mounting and framing prints. It'll appeal to the tactile sensory side of your personality, and if you're like me, will have you wanting to order some prints on the spot.
I've noticed a personal trend of mine that really leans towards the manual side of photography; working with film cameras, developing, and printing. There's something about really holding a print, regardless of size, in your hand. It feels complete, like the work and best bits of the process finally culminating in this piece – it feels like Revelations. If you haven't gotten any prints made in a while, even from your local pharmacy, go do it today would be my recommendation.
After you've done that, and possibly bitten by the bug, this video will likely prompt you to take it a step, or four, further. The mounting and framing process as explained and shown by Roslund, is extremely clean, and efficient, and frugal without sacrifice of quality. It's also probably more difficult than he makes it seem, but the rewards are undeniable, and to have those rewards for minimal material cost seems a worthwhile endeavor.
For more from Tony, do check out his Vimeo feed and his website.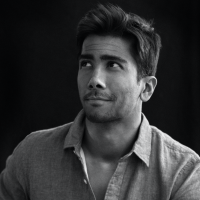 Kishore Sawh
A photographer and writer based in Miami, he can often be found at dog parks, and airports in London and Toronto. He is also a tremendous fan of flossing and the happiest guy around when the company's good.