Sigma is rumored to announce the new  85mm f/1.4 DG ART lens this August, in time for Photokina (which happens in September), according to Canon Rumors. This news comes only five weeks after Zeiss was rumored to be announcing their own version of the 85mm f/1.4 at the same event.
[REWIND: ZEISS TO ANNOUNCE TWO NEW OTUS LENSES…]
Is Sigma gunning for a "Zeiss quality" lens again? After the release of Sigma's 50mm f/1.4 Art, one would hope so. Anthony Thurston, one of our senior writers, put Sigma's newest 50mm to the test and was "thoroughly impressed," preferring it over both its predecessor as well as the Canon 50mm f/1.2. DXO Mark rates the Sigma 50mm Art beneath the Zeiss equivalent, but time will tell how close their newly projected lenses will compare.
I haven't had the pleasure of using Sigma's newest 50mm, but you can bet it will be in my bag as soon as possible, maybe the same for this new 85mm. Given Sigma's recent offerings, would you find this in your arsenal right after its release, or would you stick to the lenses you know and trust?
-Ryan
[Source: Canon Rumors]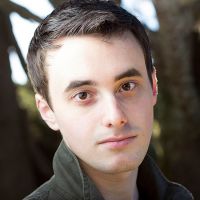 Ryan Filgas
Ryan Filgas is an aspiring portrait photographer and studio arts major at Humboldt State University. His life consists of talking with friends, taking classes, and planning his next outdoor adventure. You can find his work on his
website
,
Facebook
,
Google+
, or connect with him via
email
.