Sigma's favorite bedtime story and parable, apparently, is David & Goliath. The company, under some new leadership, stepped out of the shadow of Nikon and Canon when they released their Art series of lenses, and well, haven't looked back since.
The Art series, every last one in the line, has been somewhat of an unprecedented success, with a simple formula of offering name-brand-or-better performance at a cost that makes for no contest. They're also rather pretty, and all of this means they are largely sought after by working and enthusiast photographers who are looking for compromise nowhere but in price. Sigma seems hopeful the same market will adopt their SD Quattro which is sticking to the Art series' formula for success.
Sigma's SD Quattro has large shoes to fill in its effort to make a place for itself among the mirrorless bodies, and when it was announced in February we all paused to take a look, but it's hard to say if many were sold. There was no true mention of price, and most still don't know what a foveon sensor is, and it just seemed to be full of design simply for design's sake – it was different.
But differentiating could be key to success here, and now that they've revealed the camera is going to come in at $799, it's likely to garner some real attention. Figure that and the fact there's a bundle that comes with a 30mm f/1.4 Art lens and the bundle comes in for $999, and many more will perk up.
There will be two variants of the Sd Quattro; a standard model with a 29MP APS-C Foveon X3 Quattro CMOS Sensor (though Sigma claims it's sensor resolution is equivalent to 39MP), and an H variant with a whopping 45MP APS-H Foveon X3 Quattro CMOS Sensor. Both take the Sigma SA mount, both have phase and contrast detection AF, and both come with a rather unremarkable 3.8fps in continuous mode. Sure, that's not great, but you get other things, such as weather sealing, and a nice EVF.
If we consider the quality of what Sigma has been putting out, this could really be something to pay attention to, and the bundle coming in under $1000 is highly impressive. Consider, for instance that the Sony a6300, as amazing as it is, is the same price but with no lens, much less one as nice as the 30 Art. It seems clear that Sigma is really trying to hone in on that very market, and we'd likely be wise to pay attention.
You can order yours here: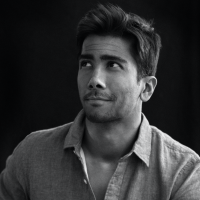 Kishore Sawh
A photographer and writer based in Miami, he can often be found at dog parks, and airports in London and Toronto. He is also a tremendous fan of flossing and the happiest guy around when the company's good.