Rumors have been flying the last few days about a rumored Sigma 18-35mm with a constant aperture of F1.8. Many of us dismissed this as a pipe dream, Nikon and Canon don't make 1.8 zoom lenses so why would Sigma be able to do it? At least that was my thinking when I saw it.
Apparently Sigma is having the last laugh in that regard as they apparently confirmed the pending lens announcement to Fstoppers earlier today. In case you don't know, this is BIG news. This would be the only zoom lens to ever have a constant F1.8 aperture, that's right – no one else has ever done it.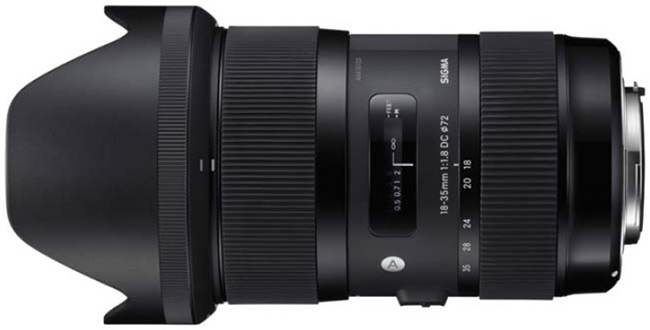 Wait a minute….. Hold on a Second…. Since when were Sigma innovators? I mean really, Sigma have had the reputation of being a cheap alternative brand to Nikon or Canon. But with the recent release of the highly acclaimed 35mm F1.4, and now this announcement it seems that Sigma is on a mission to change that reputation.
I will hold my thoughts until I see actual results from people testing this lens out. The one caveat to this lens is that is is for crop sensors only – which is no problem for me and my D7000. But those of you who are Full Frame only or don't have cameras with a Crop mode then this will likely not be much news to you.
Lens Specs
Ultrasonic autofocus (HSM)
9 aperture blades
Type A (Art), which guarantees quality materials, metal bayonet
Filter size: 72mm
Minimum aperture: f/16
Lens construction: 17 elements in 12 groups
Maximum magnification ratio: 0.23x
Weight: 810 grams, length: 121mm
Angle of view: 76.5 – 44.2°
Internal zoom and focusing
Minimal focusing distance: 28cm
UPDATE 11:13PM PST
The guys over at ephotozine.com have already had a hands on with this lens (pre-production model). They are unable to post any of the images taken with the lens(pretty standard for pre-production lenses I believe), but they says that the lens is very well built. To quote them directly:
"Focus was quick and silent and the front ring allows full time manual focusing adjustment. With just a brief period of time shooting with the lens, results look impressive with sharp images at both wide and telephoto ends of the lens, and good bokeh performance when using the lens wide open."
This is great news. Based on this I can say that I am officially exited for this lens with its internal focusing, constant F1.8, stylish design, exceptional build quality, and apparently good image quality I am sold. I can't wait to get my hands on one of these to try out.
Also, Sigma has uploaded their official page for this lens. The MTF charts that they have released look pretty crazy. Its going to be hard for this lens to live up to the hype, but if it does then I think Sigma has struck gold.
What do you guys think about this announcement? Is Sigma crazy or genius?
[via Fstoppers via Nikon Rumors]