It's so often the best secrets that aren't kept, and Sigma's recent set of leaks is testament to that. For days the interwebz have been feverish with the speculation and then anticipation of not one new lens release from Sigma, but a whopping four. Today, right now, we can the rumors were all true, and Sigma has officially unveiled them at CP+. The all-new Sigma Art lenses will support Canon, Nikon, and Sigma mounts natively, and will work with Sony E-mount via Sigma's MC-11 Sony E-mount converter. The Nikon mounts feature the brand new electromagnetic diaphragm.
The Sigma ART line broke into the stream of photographers' consciousness a few years back and the company and user base haven't so much as looked in the rear view mirror since, and then when DxO Mark can rate their 85mm ART as the highest, we know that when Sigma announces a new Art lens, you pay attention, and with 2 primes and 2 zooms they're sure to capture your attention.
That said, there's something missing: price. So for now, we're left to wonder hopefully. Let us know which lens you're most interested in, and keep an eye out as we're sure to get these in as soon as possible for review.
From official Press Release
135mm F1.8 DG HSM Art
Boasting outstanding sharpness and great IQ from edge to edge, the 135mm F1.8 Art lens enters the market as Sigma's new premiere mid-range telephoto prime lens. Ideal for events such as concerts, indoor sports, conferences and press events, the 1.8 F-stop delivers greater "shallow depth of field" and isolation of subjects.
The outstanding compression effect makes it equally as powerful for up-close and full-length portraits. Its new large hyper sonic motor (HSM) provides ample torque to the focus group for optimal speed while the acceleration sensor detects the position of the lens for compensation focus groups for factors including gravity, producing faster and more responsive AF. Equipped with a focus limiter, the 135mm F1.8 Art can be easily optimized for a variety of distances and situations.
*This lens brings some real interest to the portrait shooter and likely will now be a rival to other new lenses like the Nino 105 f/1.4, Sony's 100mm STF, Nikon's 135 f/2 DC, and Canon's 135. 
14mm F1.8 DG HSM Art
Debuting the world's first 1.8 wide-angle lens, the 14mm F1.8 Art incorporates the same groundbreaking aspherical element as Sigma's critically acclaimed 12-24mm F4 Art. Boasting outstanding image quality from center to edge, the 14mm F1.8 Art features the largest glass mold (80mm) in the industry, offering photographers an ultra-wide prime with virtually no distortion, flare or ghosting. Three lens elements are made with FLD ("F" Low Dispersion) glass, which is equivalent to calcium fluorite in performance, and four SLD (Special Low Dispersion) glass elements, which reduce chromatic aberration. In addition to the great IQ from edge to edge, the new 14mm F1.8 offers a superfast and efficient AF system.
With a minimum focus distance of 10.6 inches at 14mm, photographers can compose incredible close-up shots with expansive backgrounds.
24-70mm F2.8 DG HSM OS Art

Featuring a brand new OS and highly efficient and fast AF system, the revamped 24-70mm F2.8 Art embodies all the technical qualities and finesse that define the high-performance Sigma Global Vision Art series. Covering a wide range of shooting scenarios, the 24-70mm workhorse DNA includes three SLD (Special Low Dispersion) glass elements and four aspherical elements to reduce chromatic aberration.
The 24-70mm F2.8 Art aspherical elements use Sigma's groundbreaking thicker center glass design and highly precise polishing process, delivering stunning images and bokeh effects. The lens' purpose-built structure boasts a new metal barrel for optimal durability with TSC composite internal moving components designed to resist thermal contraction and expansion.
*This is, perhaps one of if not the  most anticipated lenses in recent years, as the hope is it will rival if not best the CaNikon variants whilst simultaneously undercut them in price by at least a quarter. 
100-400mm F5-6.3 DG HSM OS Contemporary
Boasting outstanding reach and performance value, the new 100-400mm F5-6.3 Contemporary telephoto zoom lens offers great IQ and usability with its lightweight, compact, dust- and splash-proof design. Equipped with the newly released Sigma OS and AF, the lens provides exceptional performance at lower shutter speeds. Highly versatile, the 100-400mm F5-6.3 Contemporary also features Sigma's unique macro function (1:3.8 ratio) for perfecting close-ups and distance shots, and push/pull focal zooming for ease of use.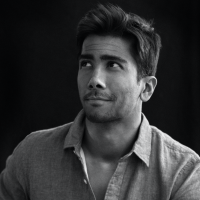 Kishore Sawh
A photographer and writer based in Miami, he can often be found at dog parks, and airports in London and Toronto. He is also a tremendous fan of flossing and the happiest guy around when the company's good.