Sigma has issued a lens product advisory for its 60-600mm F4.5-6.3 DG OS HSM and 70-200mm F2.8 DG OS HSM lenses.
According to the advisory, Sigma has "found a phenomenon whereby when pressing the shutter button on the camera body, it may occasionally stop operating and not respond to the reoperation.

In this circumstance, we would like to provide a lens firmware update free of charge to the customers using the applicable products with the serial numbers mentioned below.

We apologize for the inconvenience this may cause."
The affected Lens & Serial Number Ranges are listed here;
Sigma 60-600mm F4.5-6.3 DG OS HSM | Sports for Sigma, Canon EF and Nikon F Mount

Serial No.53824160 or earlier

Sigma 70-200mm F2.8 DG OS HSM | Sports for Sigma, Canon EF and Nikon F Mount

Serial No.53846990 or earlier
Sigma also notes that its USB Dock can't be used for this firmware update 'as it requires an adjustment to optimize each lens individually.' So, if you're noticing your lens having this issue and it falls within the serial numbers, Sigma requests you contact an authorized Sigma subsidiary/distributor who will then direct you to take the proper steps to get the issue fixed. You can find a full list on Sigma's World Network webpage.
Lenses that aren't experiencing the issue don't need to be sent in at the time, and in the event a lens still under warranty does have the issue occur down the road, Sigma will still provide the firmware update free of charge. My concern here is the "still in warranty" part, so it may be advantageous to find a reason to service your lens regardless if you're a worrier like me.
Sigma has also noted that some products within the serial number ranges provided have already had their firmware updated. As shown in the above graphic, units with a black dot sticker above the barcode of the box have already been updated. So if you're currently purchasing a new unit, be sure to check for this dot on your device at the store. If it's not there and you're in the serial number range you'll want to contact Sigma right away.
Have you experienced this issue with your Sigma Sport Lenses? Have you had experience with Sigma Service & Support? Do you have a lens that falls under this advisory? Let us know in the comments below about your experience and how everything goes.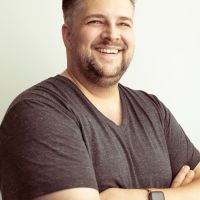 David J. Crewe
David J. Crewe is a full-time commercial photographer and Senior Editor with SLR Lounge. Based out of both Southern California & Las Vegas, Nevada. View his work and blog:
DavidJCrewe.com
Follow his Instagram:
@DavidJCrewe