It's going to be a week of sales, and probably turning into a month long endeavor because it is the holiday season. However, as a team that scours the internet for the best photography deals regularly, we think it's important to keep two points in mind as the holiday and sale season comes into full swing:
 Not all sales are compelling enough to mention or deserve your time – we'll do the leg-work and curation for you and only show you the best we come across.
 What's on sale now won't necessarily be there tomorrow – it's best to shop with purpose and know what you want so when you see it you can buy with confidence, without needing to wait to see if it gets better later on. Generally speaking, they don't.
With those two things in mind you should be able to navigate and make the best of the sale and holiday season, and we are here to help you.
The next two weeks will see a bumper crop in sales from large brands with large pieces to the mom & pop shops. Right now though, the big names are showing their hand, and Sigma is fast out of the gate with the company's largest Black Friday sale yet on Art glass.
For a limited time, customers can save up to $100.00 USD on some of Sigma's most sought after Art lenses. These unprecedented savings are only available through Sigma's authorized US dealers beginning Sunday, November 19th through Thursday, November 30th, 2017. Keep in mind that inventory is sometimes limited.
Here's what's on sale:
High-Performance Art Prime lenses
Versatile Premium Art Zooms Lenses
In addition to the Sigma Art prime and zooms lenses, the Mount Converter MC11 for Sony E-mount systems ($249 Retail Price) is also $100.00 off.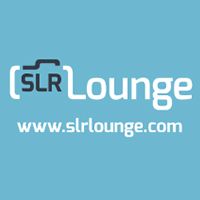 SLR Lounge Official
Articles by SLR Lounge Official are created by multiple authors. They represent official announcements by SLR Lounge.