A few months ago Sigma announced their first Macro lens in the now much-loved ART line-up, releasing specs and images, but withholding the official release date, and perhaps most critically, the price. Sigma ART lenses have generally struck that attractive balance between performance and price, and that price has now been revealed. the new 70mm F2.8 DG MACRO Art will be available for Canon EF mount at the end of this month, next month for the Sigma mount, and the Sony E-mount version will be coming but at an undisclosed time. The new lens will retail for $569 USD.
Product Highlights
EF-Mount Lens/Full-Frame Format
Aperture Range: f/2.8 to f/22
Two FLD Elements, Two SLD Elements
Low Dispersion and Aspherical Elements
Super Multi-Layer Coating
1:1 Magnification, 10.2″ Min. Focus
Coreless DC AF Motor, Manual Override
Weather-Sealed, Brass Bayonet Mount
Rounded 9-Blade Diaphragm
Compatible with Sigma USB Dock
This pricing makes the new 70mm Macro Art lower than pretty much any of the better macro models form Canon,  Nikon, and even coming in $80 less than the Tamron SP 90mm f/2.8 Di Macro 1:1 VC USD, if being a more unusual focal length for the type, as you'll find most others either at 60mm, 90mm, or 100. However, the Tamron and Canon models often feature image stabilization, which the Tamron does not, and in macro, especially on a Canon body, that can be of use.
Art line lenses typically impress when it comes to IQ, and we have little reason to imagine this will be any different, and we're especially keen to see how good and how useful the focus-by-wire system is, featuring the new core-less DC motor which promises comfortable and precise focusing typically required for macro photography.
You can order yours here.
Sigma Announces Pricing & Availability for Its 70mm F2.8 DG MACRO Art Lens

Ronkonkoma, NY – May 11, 2018 – Sigma Corporation of America, a leading still photo and cinema lens, camera, flash and accessory manufacturer, today announced that its 70mm F2.8 DG MACRO Art, the first prime macro lens to be adorned with the Art badge, will be available in Canon mount in the end of May for $569.00 USD through authorized US retailers. The Sigma mount model is expected to ship in June. The release of the Sony E-Mount version will be announced later.

The First Macro Lens in the Sigma Global Vision Art Line
Elevating the legendary Sigma 70mm F2.8 EX DG to the Art line, the brand new Sigma 70mm F2.8 DG MACRO Art prioritizes optical performance that defines the Sigma Art line, delivering stunning resolution and incredible clarity, while at the same time offering extremely smooth autofocus performance for a weightier, high-performance lens.

To achieve optimal results at every shooting distance, the lens features an extending, floating, two-group focus mechanism, which minimizes aberration at all focal lengths. In addition, the lens' optical elements design increases resolution at close shooting distances, allowing for a razor-sharp in-focus area contrasted with a bokeh area free of color streaking.

Other feature highlights include focus-by-wire system featuring newly developed coreless DC motor for comfortable and precise focusing typically required for macro photography; compatibility of the Canon mount lens with the Canon Lens Aberration Correction function; and compatibility with Sigma Electronic Flash Macro EM-140 DG and Sigma Teleconverters.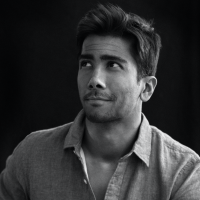 Kishore Sawh
A photographer and writer based in Miami, he can often be found at dog parks, and airports in London and Toronto. He is also a tremendous fan of flossing and the happiest guy around when the company's good.