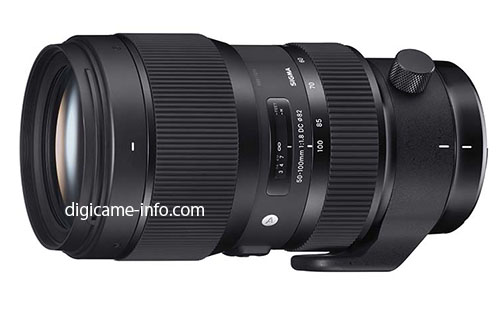 Welcome to our roundup series where we will hit on several gear news and rumor topics each day. This gives you a chance to get caught up on all of the day's news and rumors in one place. Make sure to check back daily for the latest gear news, rumors, and announcements.
Sigma 50-100mm F/1.8 Leaked
The big news on the rumor mill this morning has been the leak regarding Sigma's upcoming announcement. We now know what that teased lens is, assuming this leak is legitimate. Ladies and Gents, I give you the Sigma 50-100mm F/1.8!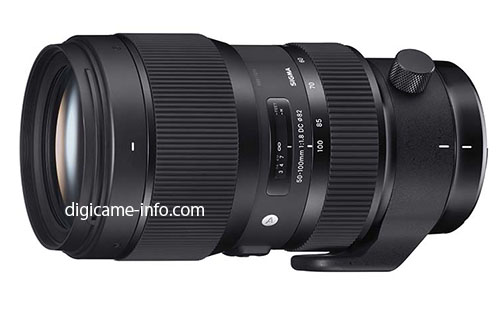 Yes, sadly it's an APS-C only lens, like their 18-35mm F/1.8. But this a big deal and shows that Sigma is committed to continuing to push boundaries. The lens is expected to be announced officially in the next couple of days and available around the end of April according to the rumor.
We also have some more detailed specs:
Lens construction: 21 elements in 15 groups

Three FLD, one

 SLD elements,

 o

ne high-refractive-index high-dispersion glass, th

ree high refractive index SLD glass

Filter size: 82mm

Shortest focusing distance: 95cm

Maximum magnification: 1: 6.7

Total length: 170.7mm

Maximum diameter: 93.5mm

Weight: 1490g

Aperture blades: 9 (circular aperture)

New thinned ultrasonic motor

Inner focus, inner zoom

Suggested Retail price in Japan: 167,400 yen (tax included)

 or around $1,400
This is an exciting lens for APS-C shooters as it brings them closer than ever to that full frame depth of field in a zoom lens. The price also looks to be fairly competitive as well.
Sigma 30mm F/1.4 For Mirco Four Thirds Leaked
The other big leak from the Sigma announcement is that the prime lens we saw will NOT be an 85mm lens. No, according to this leak, that lens is a 30mm F/1.4 lens for M4/3. While this may not be super exciting for full frame Sigma ART lovers, this is a big deal for Panasonic and Olympus shooters.
Nine lenses in 7 groups (Double-sided aspherical lens with high refractive index and high dispersion glass)
Aperture blades: 9 sheets (circular aperture)
Filter Size: 52mm
AF motor: stepping motor
Shortest photographing distance: 30cm
Maximum shooting parking rate: 1: 7
Inner focus
Total length: 73.3mm
Maximum diameter: 64.8mm
Weight: 265g
Mount Sony E mount, Micro Four Thirds mount
Release Date: March 18, 2016
Suggested retail price of 51,840 yen (tax included). This is around 420 Euro or $460.
Apparently, the lens will also be available in a Sony E mount version, which will be nice for you A6000 fans out there. The rumor notes that the lens should be available around March 18th and will retail for around $460.
Finally, A Sigma EF/SA-E adapter
Lastly (on the Sigma front), it has been leaked that Sigma will be announcing their own Canon EF to Sony E mount adapter (as well as a Sigma SA to E mount version). This new device would be an alternative to a Metabones adapter, and we assume that it will offer some sort of optimized performance with Sigma's lenses.
We don't know much about the lens other than that it will allow for full electronic aperture, IBIS, and autofocus control. I am really interested in this adapter and am curious to see if Sigma has managed to put together an adapter that works better than the options currently on the market.
Nikon to Join Premium Compact Market
It looks as if Nikon is gearing up to announce a line of premium compact cameras of their own (a la G7X & RX100), and they will be given the 'DL' designation.
We are hearing that there will be three models, with the biggest difference between them being the lens bolted to it. The rumored cameras are listed below, along with the expected lens.
Nikon DL 24-85
Sensor: 1 inch BSI CMOS sensor
Lens: 24-85mm f/1.8-2.8
Size: 105.4 x 61.5 x 50.0 mm
Weight: 350g
Nikon DL 18-50
Sensor: 1 inch BSI CMOS sensor
Lens: 18-50mm f/1.8-2.8
Size: 105.5 x 62.5 x 56.6 mm
Weight: 350g
Nikon DL 24-500
Sensor: 1 inch BSI CMOS sensor
Lens: 24-500mm f2.8-5.6
Size: 122.5 x 89.9 x 139.4 mm
Weight: 830g
I am a big fan of these small, yet powerful, compact cameras, and welcome Nikon to the game.
What are your thoughts on today's roundup? What news/rumors did we miss? What would you like to see covered in future roundups? Leave a comment below and let us know what you think!