Few lens announcements get the attention of the photography community on a whole like Sigma ART lenses, and the new 24-70 2.8 ART is less and exception of that, and more the embodiment of it. It's like a "Cry Baby" sour gum ball that get's everyone salivating at the idea of quality at a discount. The problem today, however, is that a significant amount of the market that would buy these lenses aren't just Nikon and Canon shooters, but Sony, and Sigma doesn't make one with native Sony mount.
However, to address that issue there exists the MC-11 EF-E adapter and it is continually updated through firmware, with the latest update bringing Sigma 24-70 ART compatibility.
The MC-11 comes in two flavors, either the MC-11 SA-E for Sigma lenses onto Sony E or the EF-E for Canon mount lenses onto Sony E-mount. So, if you're a Sony shooter and you fancy a 24-70 ART you'll likely be buying the Canon variant and the MC-11 EF-E. You can buy them separately or as a bundle here.
More than that, however, the update also brings support for the SIGMA 14mm F1.8 DG HSM | Art and SIGMA 100-400mm F5-6.3 DG OS HSM | Contemporary for SIGMA .
While we understand that functionality of cameras and lenses is sometimes hindered with adapters, it still opens up a large line of well-priced and performance glass for Sony shooters. If you're an e-mount shooter and looking for a native 24-70 2.8 you're looking at the 24-70 2.8 G Master, which will run you $2,200 (but is a thing os beauty), and you can get the Sigma for $1,300 if you have the adapter already, or $1,550 with the adapter – considerably less.
You can find the update here on Sigma's firmware page.
Equipment mentioned: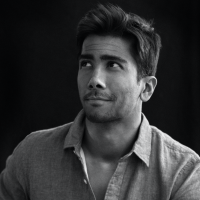 Kishore Sawh
A photographer and writer based in Miami, he can often be found at dog parks, and airports in London and Toronto. He is also a tremendous fan of flossing and the happiest guy around when the company's good.