When Sigma decided to announce 4 new lenses last month, 3 of which were ART lenses, the news was, predictably, received with excitement and longing. As such, the wait for those lenses to come out and even to have pricing announced has seemed longer than it was, but they are now trickling out. Maybe a few days ago the 135mm 1.8 ART became available for pre-order, and now the Sigma 100-400mm F5-6.3 DG OS HSM Contemporary Lens also haas its price revealed and is now available for a delightfully reasonable price of $799.
Boasting outstanding reach and performance value, the new 100-400mm F5-6.3 Contemporary telephoto zoom lens offers great IQ and usability with its lightweight, compact, dust- and splash-proof design. Equipped with the newly released Sigma OS and AF, the lens provides exceptional performance at lower shutter speeds. Highly versatile, the 100-400mm F5-6.3 Contemporary also features Sigma's unique macro function (1:3.8 ratio) for perfecting close-ups and distance shots, and push/pull focal zooming for ease of use.
It's available for Nikon, Canon, Sigma SA mounts and here are some basic specifications:
PRODUCT HIGHLIGHTS
F-Mount Lens/FX Format
Aperture Range: f/5 to f/22
Four SLD Glass Elements
Super Multi-Layer Coating
Hyper Sonic AF Motor, Manual Override
Optical Stabilizer
Rounded 9-Blade Diaphragm
TSC Material, Brass Bayonet Mount – constructed from brass for ensured accuracy and durability.
Compatible with Sigma USB Dock
Rubber sealing is incorporated in the mount design to render it dust- and splash-resistant.
This lens is also compatible with optional TC-1401 and TC-2001 Teleconverters to effectively extend the reach of the lens to 140-560mm f/7-9 or 200-800mm f/10-12.6, respectively. That's a lot of quality reach for $799, and it's also compatible with the optional Sigma USB Dock for fine-tuning different lens characteristics and updating its firmware.
You can order it here.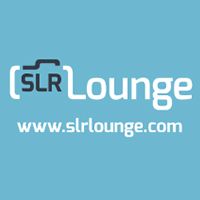 SLR Lounge Official
Articles by SLR Lounge Official are created by multiple authors. They represent official announcements by SLR Lounge.