Once or twice a year, car 'Owner's Clubs' gather in a field with the same sorts of cars, comparing, showcasing, and lifting up the hoods. Frankly, in my opinion, popping your hood to show off is a bit like dropping your pants at a party. Yet, I sort of get it. When I'm at airports or airshows it's a similar affliction. Once, at an airshow I flew up to in Norfolk, Virginia, a group was walking around a new fighter jet and vomiting up all manners of facts and figures. One of the other guys expressed his admiration for my old 'Tomcatters' cap and how much he wanted one, and I, in turn, expressed mine over his vintage 'Swordsmen' patch. We didn't actually kiss – well not with tongues – but it was close.
But envy, and showcasing for cars is no comparison to that of photographers. Perhaps it's the semi-attainable prices for most camera gear, but from one photographer to another, there's always this deeply rooted desire to know what everyone else is shooting with. Especially when it's a professional who has gained some level of public recognition, and our admiration. I've always been a fan of Mario Testino and I can say right now, I'd mortgage friends of mine to see what tools he uses, and how.
Recently there's been some indication that photographers are willing to share this info, and a few sites have sprung up to discuss it. Shotkit.com is one to reckon with. It's a new site, just launched this month, and already featuring lots of great photographers, their gear, and other content.
Shotkit is the brainchild of British, Sydney based photographer Mark Condon. A professional wedding photographer by trade, Mark, wanted to branch out and create something new; a place where photography professionals can share their gear and work for anyone to see and be inspired by. The focus is truly on the gear. Mark told me he was inspired by the types of articles you'd find in GQ,
Like where there's a photo of some jet setter's luggage and all his fancy toys? I love those articles. So, I wanted to combine the aesthetics of a high end magazine with my passion for photography, and what photographers use to capture their art.
The idea isn't entirely novel, but there are a few things about Shotkit that make it stand out. Compared to some of the other sites, Shotkit is cleaner, and in my humble opinion, more aesthetically pleasing. However, there's a sense that Shotkit's navigation is made easy and more appealing because it is done via genre; commercial, landscape, portraits, fashion, sports, travel, wedding, other.
This allows those interested in a particular side of photography to easily find and see what the pros are using for it, and often what's found is surprising. It's also interesting to see the trends in each field, and overall. The Canon 5D MK III is the most common, as are the Canon 24-70mm f/2.8, and Canon 70-200mm f/2.8.
[REWIND: A Simple and Quick Tip For Shooting Better Black & White Images]
At this time there aren't restrictions on by whom submissions can be made, so after you read this and are so inclined, you may submit some photos of your gear in the fashion exhibited in the pictures within this post, a little about yourself and some photos you've taken. However, there is no guarantee it will be accepted as the standard quality of the work is high. You can submit here.
Thoughts
I think this is a great site, so far. It's still in its infancy, but what it has already shaped up to be is very good. I do love the idea of breaking it down via genre, and the cleanliness of the site, lack of ads (currently), and ease of navigation are great. If a site isn't easy to go through visually, I much more easily abandon it. The quality of the photographers is also high, as are the photographs.
It'll be interesting to see its evolution, but I hope Mark will keep Shotkit focused and not stray too much. I would like to see more separation of the blog, and for each featured photographer to speak a little about their favorite piece of equipment and why, but that may just be me being greedy.
You can visit the site for a look around yourself, or find Shotkit on Twitter, or Facebook.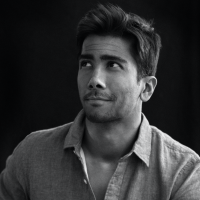 Kishore Sawh
A photographer and writer based in Miami, he can often be found at dog parks, and airports in London and Toronto. He is also a tremendous fan of flossing and the happiest guy around when the company's good.