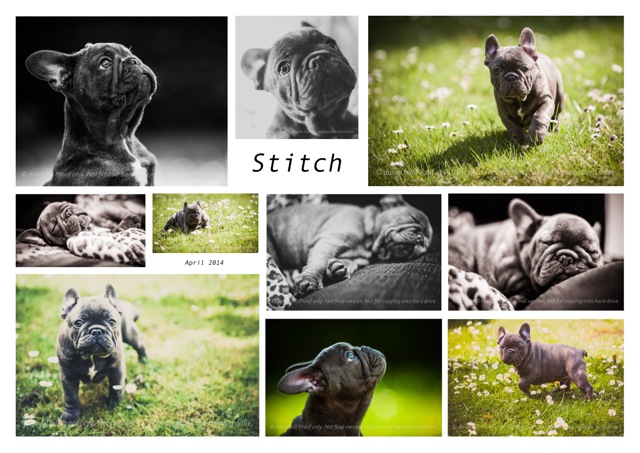 How You Shot It is a series where you show us how you shot an image. Many who use our presets love to share their special processing recipes. You can join the SLR Lounge Textures and Presets group on Facebook and share your favorite images and recipes as well! For our wedding and portrait photographers, please join the SLR Lounge Wedding and Portrait Photographers group.
Today's post comes from David Hill, a photographer from the UK who took up photography about 18 months ago and has "been using it to help fund [his] lifestyle since." He specializes in portraits, but enjoy the challenge different genres of photography. David has previously shared a few other images for "How You Shot It" features, AUDI R8 SUPER CAR SHOOT COLLAGE and "BLUE BOWLS."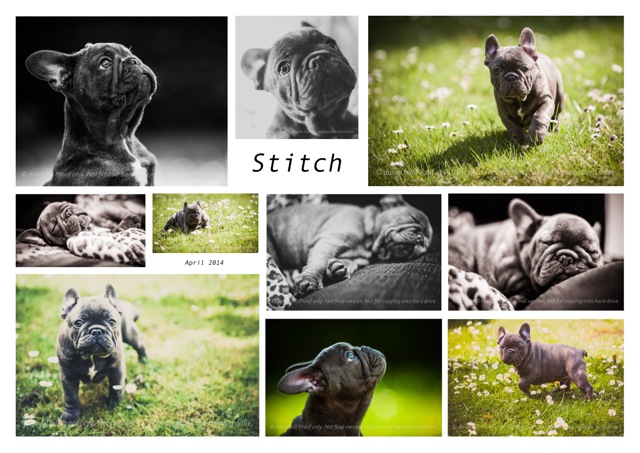 Background & Vision
They say 'don't work with animals or children,' yet I love doing both! You never quite know how things are going to turn out due to the unpredictability of both subject matters. But I think that is why I love the variety that each photographic challenge brings!
I researched my subject before the shoot to familiarize myself with the breed's characteristics – in this case, the squat nose with ruffles of puppy fat, lovely large ears, stocky stance and the fact that puppies love to sleep!
Upon arrival at my client's house, we discussed the brief over a cup of tea and I played with the dog, Stitch, which allowed him to relax around me. Due to his age, we had to do the whole shoot in and around the owner's house. The garden was a logical place to start. The lawn provided a great backdrop and surface to work on with the daisies that were growing in it. Outside, I shot with either a Nikon 24-70mm f/2.8 or the Nikon 70-200mm f/2.8. The 70-200 allowed me to have some distance between me and Stitch, which helped make sure I was not a distraction and something new to smell and play with! The owner helped hold a diffuser as and when I needed it along with the odd treat or two to hold his attention for the shots of him looking up.
The shoot went really well and I realized within 20 to 30 minutes I had all the shots that we both wanted. I continually showed the owner what images I had captured. The owner of Stitch had seen my other collage entitled 'R8 Supercar' on my Facebook page and felt that this approach of printing Stitch's images was the one to go with along with some stand alone prints.
Original Images
I take the approach with a young animal that it is very unlikely to do exactly what you want and, like children, will get to a point when they have had enough! With that in mind, I didn't beat myself up if that meant I had to re-crop the image in Post Production so I was happy to shoot a little wider than required to allow for that. However, that didn't stop me following particular rules such as 'thirds' and taking enough images so that I had ones where the eyes where sharp.
Before
After
Before
After
Lighting and Set-up
It was a bright day so the whole shoot was in natural light including indoors. Being so young, I was not sure how Stitch would react to flash, so we decided to avoid it! Diffusers and reflectors were used when appropriate.
Gear and Settings
I shot with a Nikon D700. I used a Nikon 50mm f1.4 lens for all the shots where he was asleep indoors, as with most of them, I wanted a shallow depth of field. I used my Nikon 24-70mm f2.8 and Nikon 70-200mm f2.8 outdoors and high shutter speeds used to freeze his action outside. I had no issues using a high ISO indoors as the D700 can handle that.
Post Production/Final Image
I use the SLR Lounge Preset system – a system that is invaluable to quick workflow processing. I used a variety of 'recipes,' but had in mind that the images were all going to sit quite close to each other on the collage. So I was keen to ensure that no one image stood out more than another.
I made a few local adjustments, but was pretty much where I wanted to be in just a few clicks. It was then just a case of putting the images into Photoshop and producing the collage.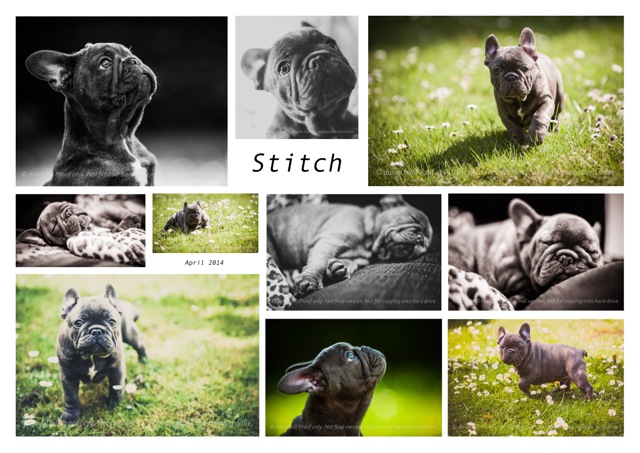 Conclusion
I knew that I may only have a short window of opportunity to get the shots I wanted outdoors as, like young children, young dogs sleep a lot! However, with a little forward planning and discussion with the owner, we were able to get all we wanted in a relatively short time.
About Me
You can see more of my work here www.facebook.com/davidhillphotog or contact me at
davidhillphotography.info@gmail.com
About the "How to Shoot It" Series
This educational series highlights amazing images from our writers as well as our community. The goal is to not only feature inspirational work but to provide valuable education for our photography community. If you would like to submit your work, please click here for more info on writing for SLR Lounge.
Alice Houstons
Photography has been a part of Alice Houston's life for over a decade now. Here at SLR Lounge, she prides herself on being a wealth of knowledge in the latest photography news and tech. Always searching and a self-described "Digital Nomad," she loves learning about those unique stories that inspire photographers around the world!