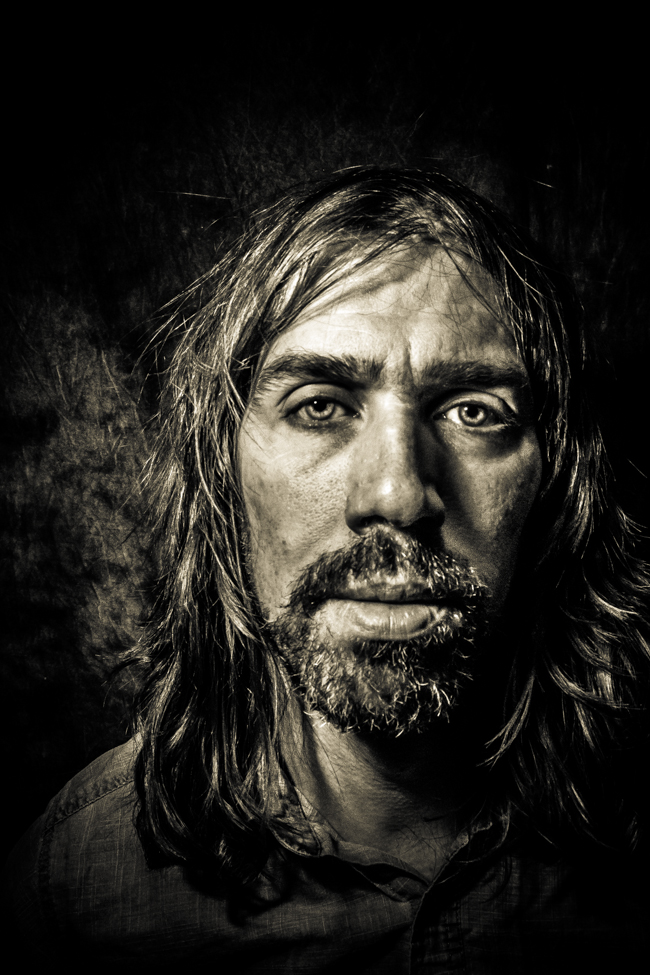 How You Shot It is a series where you show us how you shot an image. Many who use our presets love to share their special processing recipes. You can join the SLR Lounge Textures and Presets group on Facebook and share your favorite images and recipes as well! For our wedding and portrait photographers, please join the SLR Lounge Wedding and Portrait Photographers group.
Today's post is from Joe Martin who is a wedding and portrait photographer from New Hampshire and has been shooting for 4 years as a pro.
It was the last few days of 2013 and my wife and four children took a two day trip to a friend's house, which is about three hours from our home. I stayed behind for work. On one of the nights, I was sitting at the computer doing some editing on photos, when I had a passing thought. "I should do some self-portraits, I have the place to myself and some time on my hands, so why not?" I set up my black toned muslin backdrop, off– camera flash on a light stand, put my camera on its tripod, grabbed a stool and just went for it.
Having done these type of self-portraits a few times this year, I thought that maybe it was time to talk about them and give a bit of a back story along with a sample set up from one of the shots. I use the Canon 60D with its articulating LCD screen flipped down and around facing me in front of the lens. It was easy to make small adjustments to the lights or the f-stop making the portraits just the way I wanted, or at least how, I wanted them to be when the real work was started.
The Post Processing
With the advancements that Lightroom has made, portrait editing is so much faster and more customizable. I tried to take full advantage of the adjustment brushes and the ability to dodge and burn the areas needed to create the emotion in each one of my self portraits. As I set off to create a set of new head shots for my web site or social media profiles, I never know what will be the end result.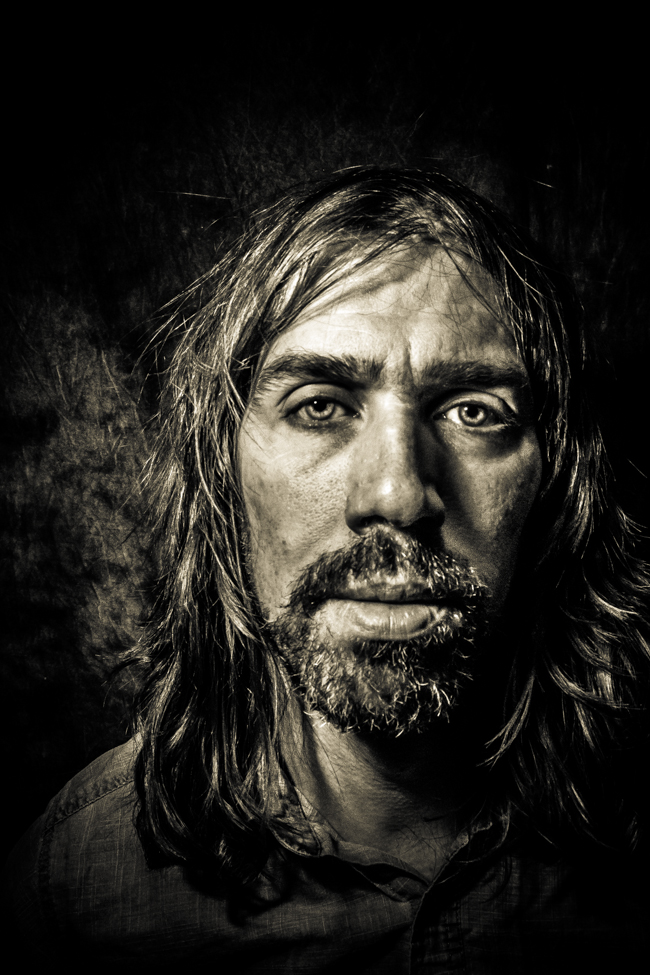 The shot above I called "The Nameless" It reminds me of some of the portraits that I have seen of the homeless. It took about twenty minutes in post to create the edit. As you can see in the before image, it is a basic head shot. Once in Lightroom, I was able to create what you see here as a final edit, adding to the shadows with the brushes and bringing the eyes up to a major focal point. I did some basic slider adjustments before I started with the brushes as well.
Here are the settings I used to create the edit in Lightroom 5. I hope in sharing this that many will see that they to can create dynamic edits with Lightroom.
The self-portrait project is something I feel all photographers should try. It not only gave me time to reflect on and play with my emotional muscle, it gave me a passion to create something special for myself. As photographers, we are not always able to be in a photo and rarely do we take the time to create our own portraits. It also gave me time to feel what it is like to be the subject. To create an emotional portrait takes time and depending on what you're wanting. The end result takes some technical skills.
I used just one light in the portrait "The Nameless" creating a Rembrandt light and adding to it in post. The strobe was just 2 feet or so from me to my right and above pointing down. I sat on a stool about 2 feet from the backdrop and my camera was also about 2 feet form my face on a tripod.
My camera settings for the portrait were 400 ISO 29mm at f/13 @1/6sec
I have included the before and after photo as well as the photo before any adjustment brushes to show the dramatic changes that can be made with the brushes.
Here is an image from before I used the adjustment brushes.
If you try this type of project, just remember you are shooting for yourself. You are the only one that has to love them. If you post them online and you get mixed feedback, don't worry. Art is subjective. As long as you like the portraits, that is all that matters.
I encourage all of you to take on a project like this. Whether you do them all in one setting, one each week or one a day like we see in the many 365 day projects out there, you will learn something about your camera your lighting and yourself. Have fun and share the fun. If you want to view more of my self-portrait project see the rest of the set HERE.
At the time of this article I have 26 photos in the set, with more on the way.
About the "How to Shoot It" Series
This educational series highlights amazing images from our writers as well as our community. The goal is to not only feature inspirational work but to provide valuable education for our photography community. If you would like to submit your work, please click here for more info on writing for SLR Lounge.
Alice Houstons
Photography has been a part of Alice Houston's life for over a decade now. Here at SLR Lounge, she prides herself on being a wealth of knowledge in the latest photography news and tech. Always searching and a self-described "Digital Nomad," she loves learning about those unique stories that inspire photographers around the world!