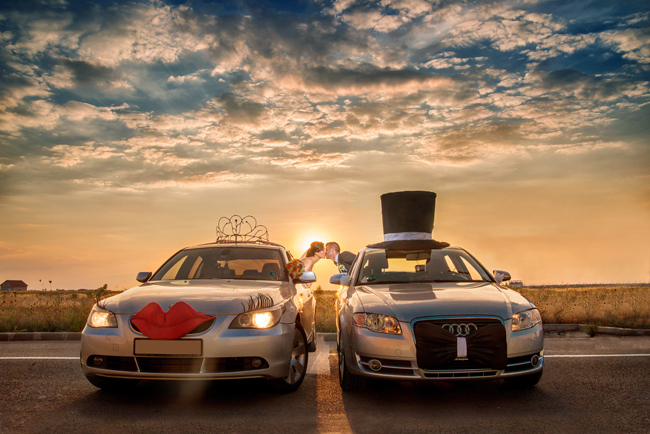 How You Shot It is a series where you show us how you shot an image. Many who use our presets love to share their special processing recipes. You can join the SLR Lounge Textures and Presets group on Facebook and share your favorite images and recipes as well! For our wedding and portrait photographers, please join the SLR Lounge Wedding and Portrait Photographers group.
Today's post comes from Marius Igas, whose 'Amazing Sunset' shot was featured a few week's ago in this post and 'A Leap of Faith' in this post. Marius is a wedding and portrait photographer in Romania. You can see more of his work on his website or Facebook.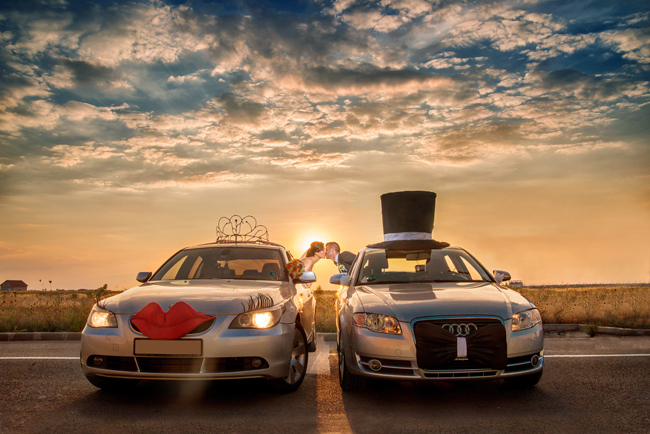 The photo was the result of a spontaneous mini photo session during a wedding. As we were leaving the church where the religious ceremony took place, I looked at the sky and it was amazing. I said to them, Let's find a street parallel to the sunset and take some photos with you and the cars."  5 minutes later we found the street that we were looking for and started taking photos. This is the final result.
The Lighting and Raw File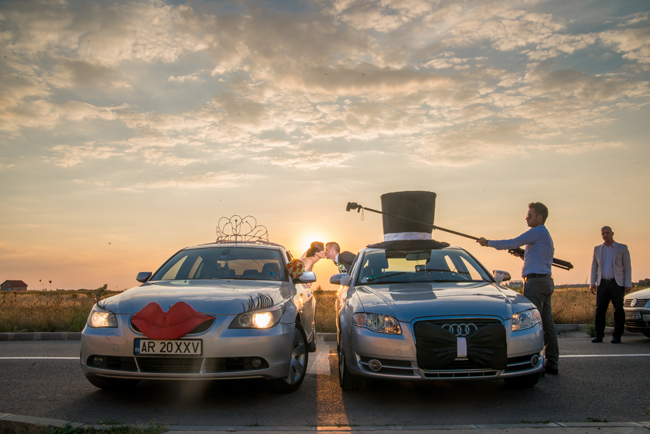 The Gear
Nikon D800
Tamron 28-75 mm
Nikon SB 700
Pixel King  trigger
The Settings and Post Process
28 mm// f16 // 1/60 // ISO 200
I imported the file in Lightroom and started the post process:
I took the highlight down to darken the sky and shadows and black up to bing back some details for the ground.
Added a bit of contrast
I added a gradient filter for the sky to make it more blue, and increased the clarity.
I took the brush tool brushed the blue area from the cars and made it more orange to fit with the sunset.
I increased the saturation for green and yellow.
I took down the luminance for blue and aqua and increased the saturation.
Then I went into Photoshop, removed the assistant holding the flash, and  the person standing in the right, plus the dust spots. I added a mask for the car number and voila, the final result: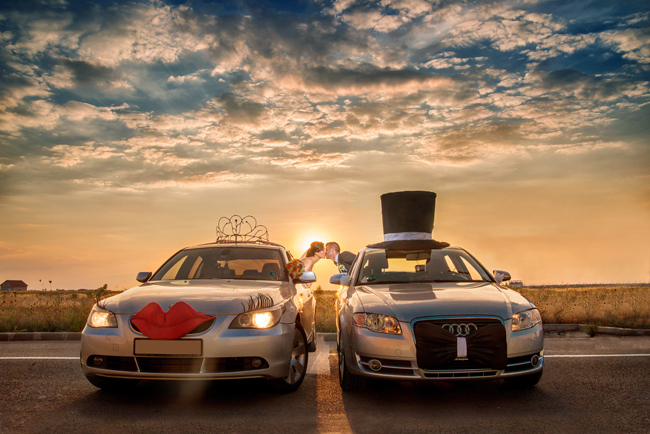 About the "How to Shoot It" Series
This educational series highlights amazing images from our writers as well as our community. The goal is to not only feature inspirational work but to provide valuable education for our photography community. If you would like to submit your work, please click here for more info on writing for SLR Lounge.
Alice Houstons
Photography has been a part of Alice Houston's life for over a decade now. Here at SLR Lounge, she prides herself on being a wealth of knowledge in the latest photography news and tech. Always searching and a self-described "Digital Nomad," she loves learning about those unique stories that inspire photographers around the world!