The memory of our loved ones is imbued with a value beyond measure. That value is only accentuated when a loss comes due to a life cut short, as this tragedy touches us all. Remembrance photography can help heal.
Whether we've experienced it directly or indirectly, reflecting upon this should reminds us how important photography can be for us and those we serve. If you've felt a desire to serve others by helping them cherish and celebrate the lives of their loved ones, the team over at ShootProof has partnered with NILMDTS to provide a way.
For the month of July, ShootProof will be showing its support for NILMDTS by hosting a give back promotion. For every photographer who signs up for a ShootProof account, ShootProof will donate 50% of their first year projected revenue to NILMDTS. If 250 photographers signed up, ShootProof that would raise $15,000 for NILMDTS!!
Now I Lay Me Down To Sleep
NILMDTS trains, educates, and mobilizes professional-quality photographers to provide beautiful heirloom portraits to families facing the untimely death of an infant. They believe these images serve as an important step in the family's healing process by honoring the child's legacy.
Now I Lay Me Down To Sleep has over 1,700 active photographers around the world, reaches every state in the United States, and has been present in 40 countries across the globe. They currently serve families in the U.S., Canada, Ireland, the U.K., Germany, Switzerland, Australia, New Zealand, Singapore, and South Africa.
For every photographer who signs up for a new ShootProof account during the month of July, ShootProof will donate half of the proceeds to NILMDTS – that could mean up to $300 for every new user.
In generations past, the importance of photographs was enhanced by their rarity. Today, the importance of skilled photography remains in the face of and perhaps even due to the rapid proliferation of pictures everywhere. If you can lend your skill to ease the pain of a family enduring a loss, this seems like a good opportunity.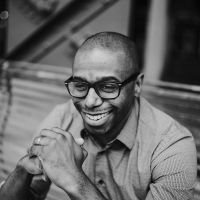 Wendell Weithers
Wendell is based in Atlanta where he shoots events, portraits, and food photography. He also supports his wife Andrea as she runs their cake design business, Sweet Details. Instagram:
Wendellwphoto