(The Lightroom video tutorial in this post is just under the introductory text below)
It is a good idea when first learning Adobe Photoshop Lightroom 3 to familiarize yourself with the Lightroom 3 Preferences. In fact, I would encourage you all to resist the urge to skip this section as it will be greatly useful to you in not only customizing Lightroom's functions, but also in running Lightroom much more efficiently on your computer.
We are going to go through the Lightroom 3 Preferences in order, starting with this video which will discuss the General Tab.
Enjoy!
**Related Product Offers Recommended by SLR Lounge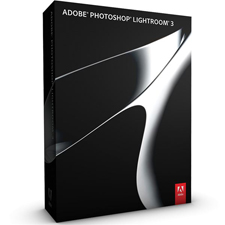 1) Adobe Photoshop Lightroom 3 – As of Jan 28, 2011 – Among the larger reputable dealers, the lowest price we found for Adobe Photoshop Lightroom 3 is $254.99 (Free Shipping) through Amazon. Click any of these links to take you to the offer.
Click here to purchase Adobe Lightroom 3 from Amazon.com
2) Student and Teacher Editions of Adobe Photoshop Lightroom 3 – For teachers and students, Adobe Photoshop Lightroom 3 is available for $89 through the Adobe Educational Purchasing Site.
Enjoy!
Post Production Pye
Partner of Lin and Jirsa Orange County Wedding Photography